DMI Students Travel to D.C.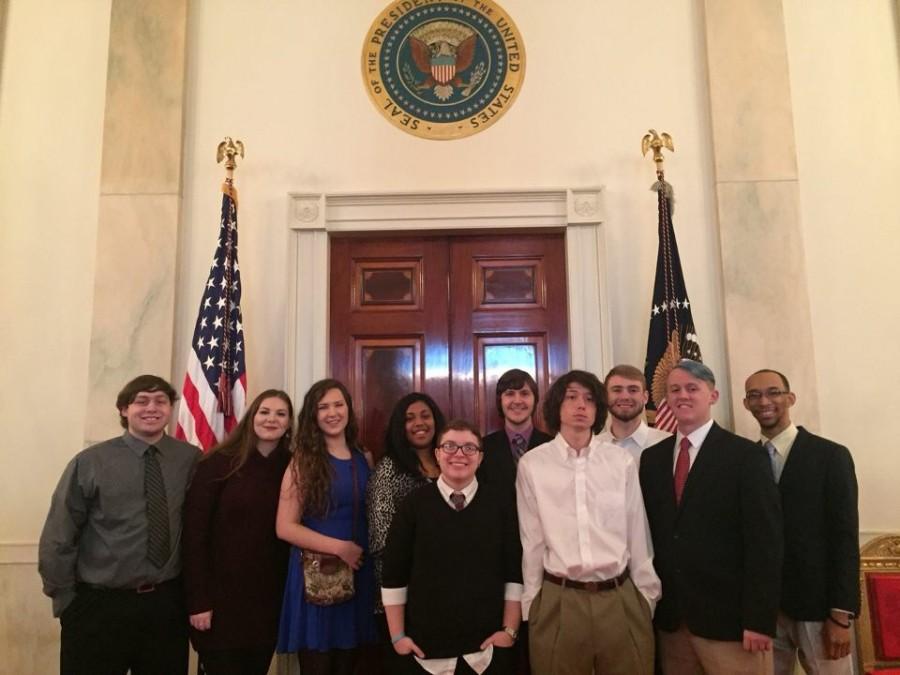 Delta Music Institute (DMI) students were selected to attend an educational workshop at the nation's capital. The workshop was titled "The History of Gospel Music."
The workshop is part of the "Performance at the White House" series. This opportunity was given through the partnership of Delta State and the GRAMMY Museum at L.A. Live.
During the trip, students were able tour the area and sightsee, exploring buildings such as the National Mall as well as the memorial monuments. They also got an opportunity to take a tour of the White House.
The DMI has traveled to D.C., for eight years now. Tricia Walker,a Director of DMI, said the event is always great to attend. This is her second year taking the students. She also said it gives students a chance to not only hear the music from the artists performing but to hear stories from them. "They get to listen to famous entertainers talk about their humble beginnings, because they too started where these students are now," Walker said.
The event afocused on the soulful sounds of Ray Charles while celebrities like Yolonda Adams, Leon Bridges, and Demi Lavoto were in attendance. The DMI students in attendance were: Erica Spiller, Logan Wells, Horance Willis, Samuel Browning, Benjamin Murrary, Louis Stewart, Jr, Amber Foster, Jacory Pulliam, Lane Fitzgerald, and Jacob Hyatt.