Bobby's Hymn
Bobby want a big gun
Like all the other boys
Always runnin da streets.
Cause they told him to go
Kill Kill Kill Kill Kill Kill.
Lenses locked, camera
Isn't rolling. bang. No
Vest, no backup, no moms,
Even though she said that
She'd never leave like pops.
Make em think that you bad
And the rest gon follow.
They don't want you here boy.
They don't want you here (nigg-)
Ego Bobby. Do you
Really think this bout you?
About the Contributor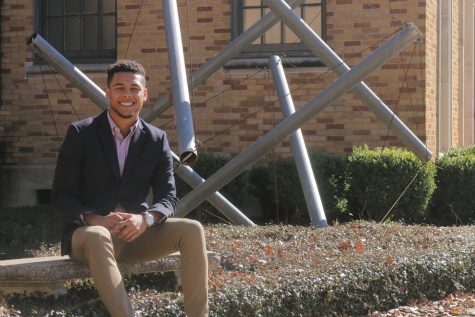 Nick Houston, Editor-in-Chief
Nick Houston is a Senior English major from Slidell, Louisiana. This is Nick's second year on the Delta Statement staff. A part from school, Nick is in...