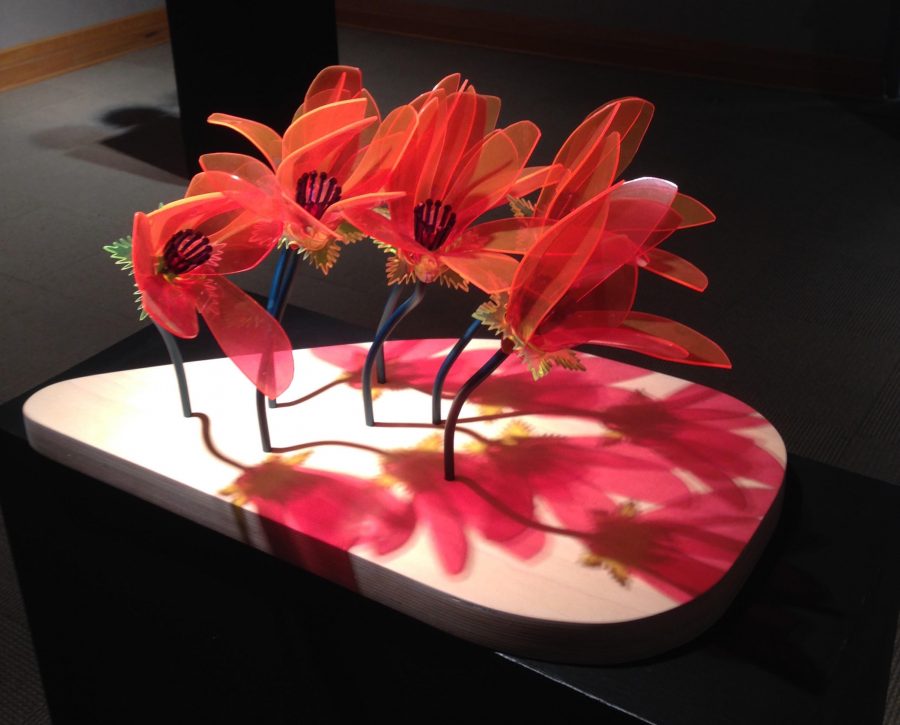 Delta State University prides itself on providing its students a quality, affordable education, but education is not limited to the classroom. Delta State students enjoy myriad opportunities to unearth new interests and explore different cultures, languages, and careers; one such opportunity, however, may be easily overlooked: the Fielding L. Wright Art Center.
The Art Center was established in 1969 and has served this university with distinction ever since.  The Wright Center Art Gallery, located in front of Fielding L. Wright Hall, has declared it will "support the educational mission of the university, enrich the aesthetic environment of the community, and serve as a cultural resource for the Mississippi Delta" as the university's website states. Such a large claim raises the question of how the Art Gallery plans to live up to that goal.
One way is through regular exhibitions featuring work from faculty, students, and outside artists alike, including the Art Gallery's current exhibition: Rick Herzog's Roots. This collection showcases sculptures that aim to highlight the disparity between the organic and synthetic world while exploring how the two can be intertwined in fascinating and breath-taking ways. Herzog employs a range of materials––wood, glass, vinyl, steel, latex, and nylon, to name a few––and combines them to reflect nature's inherent, chaotic beauty.
"Wonderful," said freshman Tyrika Turnage about the exhibit. "It impacted students in a way that encouraged them to pursue art [after] seeing an experienced individual."
Herzog's sculptures are not the only artwork featured in the Art Gallery, however. The annual Faculty Exhibition includes faculty-created films, textiles, pottery, paintings, furniture, photography, and digital artwork, so no matter a person's interests, fascination and wonder is nearly guaranteed.
Another exhibition from last year, Candace Hicks's Napoleon's Wallpaper, was "a puzzle box to be solved by the viewer" as described by Delta State's website. By using different prints with secret messages only viewed by special colored glasses, Hicks's kinetic sculptures revealed clues, puzzles, and wall texts that guide the viewer from one exhibit to the other. The exhibition sought to intrigue even the most stalwart critics and shared Hicks's fascination with illusion and mystique.
Truly, the Wright Center Art Gallery seeks to introduce its visitors to new ways of viewing the world with art as its cherished medium. For those eager to take the Art Gallery up on its offer, visitation hours are from 8 a.m. to 5 p.m., on Mondays through Thursdays, and from 8 a.m. to 4 p.m., on Fridays. After the Roots exhibition, which lasts through Feb. 23, there will be the Annual Juried Student Exhibition from March 9 to April 20, then the Senior Thesis Exhibition from May 6 to June 22.