Four Must See BPAC Performances
The Bologna Performing Arts Center (the BPAC) is renowned for its outstanding list of performances year after year, and this spring will be just as phenomenal as in years prior. From Broadway's The Addam's Family to The Nutcracker to the Avett Brothers, the BPAC gives an eclectic variety of events for the students at Delta State and the Cleveland community to experience.
The Alonzo King LINES Ballet is scheduled for Jan. 31 to Feb. 1. King is a famous choreographer from Georgia who is most known for his ability to create a diverse set of deeply rooted cultural traditions with the classical ballet. He is joined by LINES Ballet, a dancing company whose dancers are known for their abilities to connect the audience with a sense of shared humanity. Tickets are on sale for around $25 to $35 depending on seating. There will be two performances: Tues., Jan. 31, at 7:30 p.m., and Wed., Feb. 1, at 10:30 a.m. After both performances, there will be a discussion with the performers and King.
The 1980 Broadway Musical 42nd Street, which won the Tony Award for Best Musical, is coming to the BPAC on Mon., March 20, at 7:30 p.m. 42nd Street has been made into a novel and movie since its first show and has continued to remain an all-time favorite for fans of musicals. Set in 1930's New York City, young Peggy Sawyer arrives from Allentown, Penn., to audition for a new show called Pretty Lady. Watch the magical journey about love, never giving up, and fulfilling one's dreams in this musical comedy! Tickets are between $35 and $65 depending on whether they are floor or balcony seats.
Another play is scheduled for April 4 at 7 p.m., called Dar He: The Story of Emmett Till. The one-actor performance will bring to life the horrors of the 1955 murder of Emmett Till and subsequent trial in Money, Miss. The play is performed by North Carolina playwright and actor Mike Wiley whose works document powerful milestones and significant points in history. After the performance, the BPAC will host a talk-back with Wiley. Tickets will be free, but they will be required and will be available March 1.
The BPAC will also be hosting a concert for Josh Turner in April. Turner, a multi-platinum MCA Nashville country singer and author of Man Stuff: Thoughts of Faith, Family, and Fatherhood, has sold over 12 million units. He is the youngest member of the Grand Ole Opry, a weekly country music stage concert in Nashville, Tenn. Since his 2003 debut record went platinum, Turner has garnered the attention of thousands of country fans with his music. Some of his top hits are "Your Man," "Why Don't We Just Dance," "Firecracker," "Would You Go with Me," and "Time Is Love," the most played song in 2012. Tickets for the concert range from $30 to $60 depending on seating, and they are going fast. Delta State students should hurry while there are still tickets left!
The BPAC is a wonderful asset to Delta State's students. Performances, events, and movies shown here are perfect opportunities for the campus and community to experience at Delta State University. Take time away from your studies and classes to enjoy what the BPAC has to offer!
Here is the link to the BPAC's website so everyone can see their schedule for the spring: http://bolognapac.com/.
About the Contributor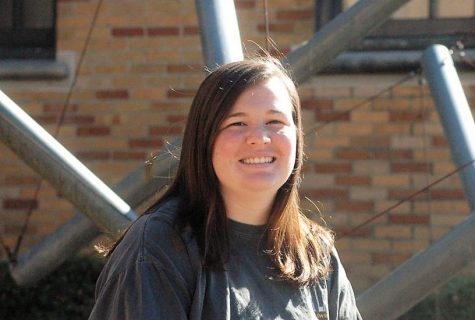 Avery Wall, Statement Editor
Avery Wall is from Greenwood, Mississippi. Considering that Avery tends to be bad with directions, she liked living in her small town but says that small...