606: A Delta Venue
Dylan Crouch turned the house at 606 South Court Street into a venue that hosts a wide variety of acts. 606 has hosted two shows this semester so far and has four more scheduled for February.
The idea to have house shows came from Crouch wanting to be able to see them himself. "When I moved here, I thought, 'Cool there will probably be house shows here, people will probably have house shows.' No one did, so when I got a place, I wanted to have house shows–it seemed like something that should happen."
Crouch has been hosting shows since the summer of 2014. At the time, he lived alone at a house on 3rd St. When he moved to 606, he kept the tradition going: "When I moved, my roommates were cool with it," Crouch said. "I got new roommates and they're still cool with it."
Crouch feels passionately about being able to host these events and provide entertainment for people in the community and for Delta State students. In a small town, Crouch feels it's important for people to have a place to come relax and enjoy themselves.
This spring there are still four shows left to see starting on Feb 4, with Ben Ricketts, an experimental electronic pop artist from Oxford, who will be headlining, along with Lo Noom from Hattiesburg. They will have local support from Scott's House and Snail Jail. On Feb 9, will feature local hip-hop artist Mic Hargrove, Caviar from New Jersey, and Malvo from Memphis. 606's first showing of international acts will be on Feb 11 and will feature TAMAGAWA and OLDINE from France, and BoTONG from Switzerland. These acts will be supported by Rat Babies from Athens, GA, and local noise acts, Pas Moi and Genesis Block. On Feb 23, acts will include Renders from Hattiesburg, Surfwax from Jackson, Fides from Clinton, and a local band Sage Boy.
Crouch wants people to have the experience of seeing an artist perform live: "Any band you see live is different from the recording," he said. "But certain stuff, especially the noise and performance art acts that [have] played here, you couldn't watch a video or listen to a recording and get the same effect."
The diversity of the acts has expanded since Crouch first started hosting shows. Early on, it was mostly local rock and indie bands. Crouch initially used hosting shows as an opportunity to give him and his friends more chances to play. "It's had a positive effect on me and the other bands from Cleveland," Crouch reflected. "We're able to play more shows and kind of hone our abilities. I've played plenty [at]…the house shows and it's a low stress environment where you're playing to a lot of friends."
Crouch continues to use the shows to support him and his friends' bands, but shows at 606 have increasingly focused on outside acts.
When Curtis Lehr, who makes experimental electronic music under the names Argiflex and Genesis Block, began helping Crouch book shows, the 606 brought experimental and diverse acts. For example, Three-Brained Robot, a comedy performance artist from New Orleans, and Forced into Femininity, a self-described Marxist Body Horror act, were booked for a show together.
Crouch himself was previously inexperienced with the kinds of artists Lehr has booked. Crouch likes that even he is getting to experience things he wouldn't otherwise. "He's booked a lot of noise shows and performance art, and that's something I'd never been exposed to before," Crouch said when asked about Lehr's booking shows. "And didn't even know I would like. Someone just making noise for twenty minutes is pretty interesting and I've grown to love that as an artistic outlet."
Crouch revealed it's not just live performances that have made hosting these events special for him, it's also the people he's met. "I've met a lot of cool bands that have played at my house and made a lot of good friends. Just having someone play at my house and [crashing there], I've gotten to know a lot of great people."
He also feels good about affecting the people of Cleveland: "Some people have come up to me and told me they've had experiences here they'll definitely remember for a long time. That's pretty cool to hear."
Jacob Lifsey, one of Crouch's bandmates who has been playing at and coming to 606 shows for a while, reflected on his experience. "It's always pretty awesome. The atmosphere is really open and you can just chill. Most of the time, you know everybody, and even when you don't, it's cool to see people who are experiencing what goes on at these shows for the first time."
Lifsey has recently begun taking a more active role in putting 606 events together. "Moving into this house is cool," he said. "There's this kind of history around you and little mementos of people who've lived here before me. It's people I knew, and so it's nice to see around. It makes you feel like you're a part of something."
If a band around Cleveland or at Delta State want to perform at the 606, Crouch said they can ask and he will work with them to find a date for them to play. Bands wishing to play shows at 606 can contact Dylan Crouch or Curtis Lehr through Facebook. Event pages for scheduled shows have been posted on Facebook.
About the Contributor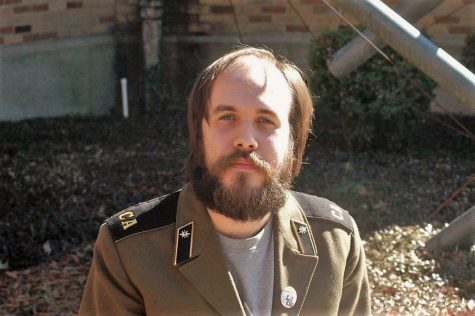 Kole Oakes, Delta Arts Editor

Kole Oakes, 25, is from Batesville, Miss., and studies English education at Delta State University. Kole is currently a senior and will be graduating...