Lady Statesmen Swimmers Split
Hang on for a minute...we're trying to find some more stories you might like.
On Jan., 21 the No. 4 ranked Lady Statesmen hit the pool running (or swimming, if you will), beating West Florida before falling short to Emory University. Since it was the last meet of the regular season for DSU's swim teams, the swimmers were hungry for the win.
The ladies had a tall order, facing the No. 1 ranked Emory University and their conference rival West Florida. In swimming, Caroline Jouisse started things off for the Lady Statesmen, winning their first event in the 1000-Freestyle. She swam a 10:24.33, putting up big points for the team. Melanie Tombers also contributed to the team's score with her victory time of 2:07.03 in the 200-Butterfly race. Jouisse got her second win of the meet when she hit the finish of the 500-Freestyle with a time of 5:02.19. Tombers added to the score again with a great finish in the 400-IM. The Lady Statesmen wrapped up their achievements with a two second divide between them and West Florida in the 200-Freestyle Relay. It was a team effort all the way around.
In diving, Casey Moore finished strong in second place. He scored a 236.30 in the 1-Meter dive. Hailey Leonard placed second in the 3-Meter dive, scoring a 230.30.
The end of the meet brought victory and defeat for the Lady Statesmen. Beating their rival West Florida 181.50 to 118.50 was a much-needed win for them. However, they fell short to the No.1 ranked Emory Lady Eagles, however, with a score of 170 to 128.
This meet finishes up the regular season for the Lady Statesmen, and now they are looking forward to preparation for the NSISC Championship Feb. 15-18 at the Delta State Aquatic Center. Come out and show your support for the DSU swim teams!

About the Writer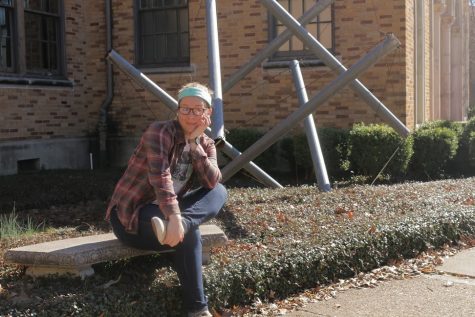 Bugg Davis, New Media Co-Editor
Bugg, a junior from Potts, Miss., is an English major with a concentration in philosophy. Before coming to DSU, she played basketball at Northwest Community...