Alumni Association and Foundation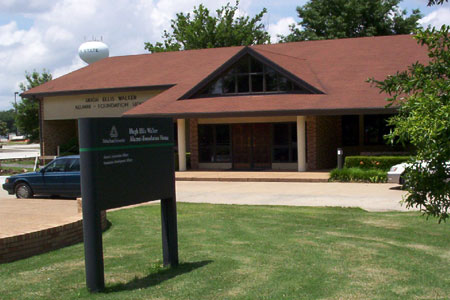 The Delta State Alumni Association provides the connection linking the University with over 30,000 graduates. It exists to connect graduates for continued support, fellowship, and networking across the United States. The Alumni Association is a separate organization from the Foundation, but has established several funds for the Foundation. The association consists of a 25-member volunteer advisory board.
Jeffrey Farris is currently the Director of the Alumni Association. Farris has been the director since 2007, although he has been working at Delta State since 2006. Farris is also a Delta State Alumni.
Farris stated, "I continue to cover success stories from our alumni. I tell [them] that your alumni experience will last much longer than your student experience. We want to provide our graduates with a lifelong alumni experience."
The Alumni Association is not necessarily about money. Farris explained, "When people think about the Alumni Association, I don't want them to think that we're asking for money and donations. It is true that donations are an area of support, but there are many ways that alumni can support Delta State."
Alumni can support Delta State by paying alumni dues, which is a payment of $25 yearly; buying a Delta State license plate, which helps promote the university and shows pride; and it could even be referring a student to Delta State or hiring a Delta State graduate. These are only some of the ways graduates from Delta State can support the Alumni Association but the university as well.
Students are considered a Delta State Alumni whether they attended the university for one semester or until graduation day. Students are automatically a part of the association upon admission to the school, but there is a slight distinction between a regular member and a member who pays dues. "The difference, of course, is the payment. We still include all members in events, because we want to cultivate them and hopefully they do become a due paying member. We invite everyone to alumni meetings and everyone receives an alumni magazine and newsletters." New graduates receive a one year free membership for the Alumni Association.
According to Farris, a lot of young alumni from five or six years ago say they haven't heard form Delta State. "We actually want to get in touch with each and every one of our graduates. The problem is that we don't have any updated information. When you graduate, we receive the information that you used for admissions, which is normally your parent or legal guardian address."
To make the contact situation less difficult, it would be ideal for graduates to send their new or current information to the Alumni Association. The information can include phone number, email address(es), employers, children's names, and mailing address. You can update your information on the Alumni website at www.deltastategiving.org.
If you would like to find out any information pertaining to the Alumni Association and Foundation, you can contact Jeffrey Farris at [email protected], his Twitter @jfarris_dsu, or visit the website listed above (www.deltastategiving.org).
About the Contributor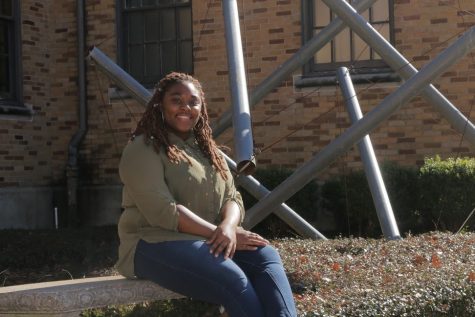 Penny Bedford, Staff Writer
Penny grew up in Tunica, Miss., a town whose underfunded education system spurred her to be the go-getter and self-starter she is today. After graduating...