The Delta Players Present Speech and Debate
The Delta Players premiered their production of Stephen Karam's "Speech and Debate" on Mar 22. This is Dr. Kilby Allen's directorial debut at Delta State. The cast is comprised of Layla Young, Logan Swain, Jess Bennett, and Ginny Smith. The Delta Players have partnered with the GSA for this play, accepting donations for the organization after each performance.
The play is a black comedy centered around three high school students. Diwata (Layla Young), who seeks to use the school's speech and debate team as a vehicle for showcasing her acting. Howie (Logan Swain), a recent transfer working to start a GSA for the school. And Solomon (Jess Bennett), a young reporter coming to terms with his sexuality.
The play deals with some controversial themes and audience members are asked to sign a waver before entering the theater. At the request of the administration, Allen also issued a warning to the audience of the play's controversial nature before the performance. Allen stated her belief that one should never explain art, and simply quoted the character Solomon: "We're going to talk about our issues in real terms, and we won't apologize even if that makes you uncomfortable."
However, the audience didn't appear to take much offense to the content of the play. Roars of laughter came frequently from the audience, serving as a testament to the play's humor.
The play's humor is supported by minimalist sets. Some scenes were comprised solely of blocks that the characters sat on in lieu of more elaborate sets to depict their bedrooms. The most extravagant part of the set was the elevated screen used to project online chats and video blogs as the actors watched them on their phone.
The lack of elaborate sets was well compensated by the ability of the actors to draw the audience in. Each actor gave an energetic performance that put the set in the background. The actors, under Dr. Allen's direction, truly transform the play's heavy themes and give the play a sense of hope and playfulness that culminates in an unforgettable dance number.
All of these elements produce an engaging and memorable production. You can still catch a performance on Mar 24, and Mar 25 at 7 p.m. in the Jobe auditorium.
About the Contributor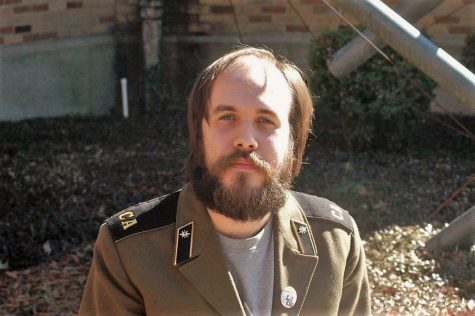 Kole Oakes, Delta Arts Editor

Kole Oakes, 25, is from Batesville, Miss., and studies English education at Delta State University. Kole is currently a senior and will be graduating...