A Band Made in Cleveland
Scott's House Discusses the Cleveland House Show Scene
On August 26, local Cleveland band, Scott's House, played a packed show at 606, a house that hosts a variety of shows. Scott's House is made up of Kacee Russell (vocals/guitar), Jacob Lifsey (guitar), Dylan Crouch (bass), and Taylor Whyte (drums).
"The last house show was awesome," Russell said of the August 26 show. "We've been fortunate to have been a part of such a sizable group of people supporting local music in Cleveland. This last time, it felt like we had more people than usual, lots of new folks! Hopefully the house show scene here will stay alive for a while. It's been very cool to be a part of it."
Russell and Lifsey, the founding members of the band are both Tennessee natives. They initially began working on the Scott's House project in high school, before they both came to school at Delta State.
"I started out doing solo stuff because I thought I didn't know anybody who would play with me, but I asked Jacob to add some lead guitar to some of my solo stuff and a lot of those interactions kinda turned into the two of us bringing each other ideas and collaborating," Russell said. "Only, I didn't realize that we were a band until Jacob said 'so what is our band name gonna be?' one day at practice."
When Lifsey first started going over to Russell's dad's house, the two hadn't yet talked about playing together. Lifsey brought his guitar and just played and hung out with Russell. After that night, they starting to hang out and play together more and more. Initially, other high school friends of Russell and Lifsey served as the bands original drummer and bass player.
"Kacee was always good about booking small shows for us to have something to prepare for," said Lifsey.
Once they left for college, everyone in the band lived in different cities. Lifsey came to school in Cleveland, and Russell joined him a year later.
"The ties to the other band members just kinda dissolved, so we needed replacements. I knew Dylan and I vaguely knew Taylor at the time. I also had heard Taylor play drums and loved his style and thought it could work well with us. So it worked out well," said Lifsey.
Early on in the writing process, for the most part, all the songs start with Russell or Lifsey coming up with something, showing it to each other, then bringing it to Whyte and Crouch for them to make it into a full-fledged song. More recently, they've begun to tackle it all at once.
Of the songs of the debut EP, Naive No More, "Sorry" is a newer song for which Lifsey came up with the riff after Russell relocated to Cleveland: "The rest were started long distance," said Russell. "We had no idea what we even had in mind for drums and bass on that song, and Taylor and Dylan came in and made it what it is."
Russell finds living in a small town brings a great opportunity for writing more often, "because there isn't much else to do aside from watching live music!"
As Scott's House continues to build their momentum Cleveland can expect much more music and live shows to come. Their EP can be found at their bandcamp page, scottshouse.bandcamp.com.
About the Writer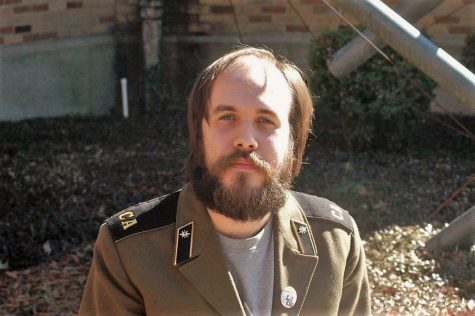 Kole Oakes, Delta Arts Editor

Kole Oakes, 25, is from Batesville, Miss., and studies English education at Delta State University. Kole is currently a senior and will be graduating...