The Walter-Sillers Coliseum: A Delta Legacy
The Walter-Siller Coliseum on DSU's campus is ranked among the historical monuments of the Delta. According to former Lady Statesmen Head Coach,Craig Roden, "Six teams made (the coliseum) historical, along with Coach (Margaret) Wade leading her team to 3 A.I.A.W. National Championships."
Wade, also known as the "mother of modern women's collegiate basketball," was a former Lady Statesmen and legendary coach at Delta State University. Wade had a career record of 465-85 and guided the Lady Statesmen to three-consecutive A.I.A.W. National Championships in 1975, 1976, and 1977. With a winning percentage (.789) that remains one of the greatest of all-time.
Considered one of the finest indoor arenas in the state, the coliseum measures one hundred eighty-two feet in diameter and seats thirty-five hundred around the court.
The coliseum was named after Walter Siller in 1961; then, in 2015, the court was named after Lloyd Clark, Lady Statesmen's Head Coach in 1983. Under Clark's watch in the 1980's, the Lady Statesmen were the first team in NCAA history to win a national title on their home floor. Roden states that, "I remember my first time stepping on the court thinking, 'This is great, the history in this coliseum.'"
Although she passed away on Feb. 12, 1995, Wade's legacy lives on in a statue located in front of the coliseum. The statue was dedicated in service on Nov. 14, 2014.
About the Contributor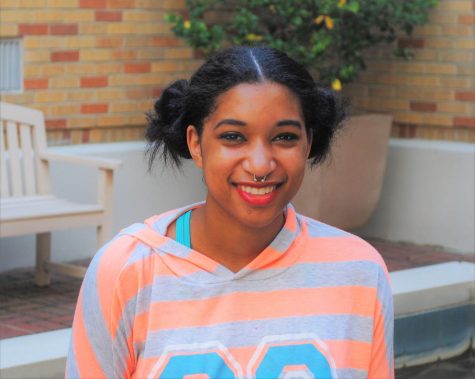 Simone Jackson, Sports Editor
Simone is the new sports editor for the Delta Statement. An English major with a concentration in philosophy and a minor in coaching, she is a native...