DSU Transfer Students: Adjusting to New Environment
Discussing the Pros and Cons
Transfer students can be found throughout DSU and are unique due to their experiences at a
different college campus before making the transition to a four-year university.
According to Dean Morgan, a transfer from Hinds Community College, this next chapter in the life of a transfer student gives them the uncertainty and excitement of what a new location will bring: "I didn't know what to expect," said Morgan.  "I came with an open mind."
But why do transfer students come to DSU? Ryan Hara, a transfer from North Western Community College, said that DSU was more affordable. Kaitlyn O'Keefe, a transfer student from Hinds Community College, focused on other aspects: "[DSU] was small and I don't like big crowds. I had a PTK Scholarship and, when I visited over here, it made a good impression on me."
For some, the transition has been troublesome. O'Keefe shares some of her difficulties: "The
problem was that the scholarship description for the Phi Theta Kappa Scholarship was ambiguous and unclear, so I almost decided not to come here." She added, "I didn't know if they would transfer all 90 hours, either."
When asked her overall impression of DSU, O'Keefe said, "Nice people. Good school. Good
food in the cafeteria. I was also surprised that the cafeteria had a lot of healthy choices."
Some transfers have been able to find old friends here at DSU. Morgan was surprised that his
roommate was a friend of someone he knew from high school, and Hara found out that his roommate was from his hometown. They also know several students who have transferred from the same community college they came from. Morgan and O'Keefe, for example, are both came from Hinds Community College.
Most transfer students hope to succeed in their future as Statesmen at DSU. O'Keefe reveals that her wish is "to become a Suma Cum Laude at Delta State with a bachelor's degree in Accounting." It is a high goal to reach for, O'Keefe is ready to come out Delta Strong.
About the Writer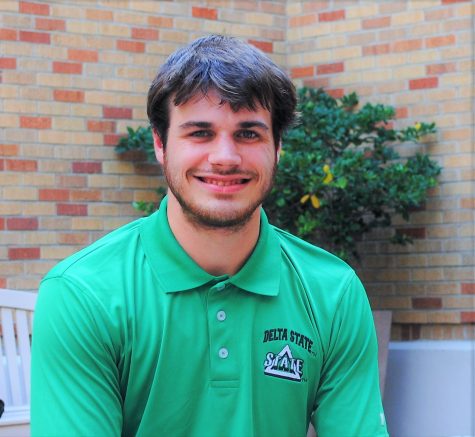 Wyatt O'Keefe, Copy Editor
Wyatt is 22 years old and came all the way from Terry, Miss., to pursue a history major at Delta State University. He is a junior and plans to continue...