Okra Out Front: Party on the Library Lawn
DSU Celebrates LGTBQ History Month
Everyone is invited to "Okra Out Front," the first ever celebration of LGBTQ History Month at Delta State University, on Oct. 5, 6:00 p.m., in front of the Roberts-Laforge Library.
The event will open with an introduction to LGTBQ History Month and will include a timeline highlighting important events in the struggle for LGBTQ rights.
There will be music and entertainment provided by the Music Department and DMI and poetry  sponsored by the Department of Languages and Literature. The event will also feature free refreshments, such as rainbow cookies prepared by a local Cleveland baker.
A group from the Human Rights Center in Jackson will be attending to support Delta State students, along with a small group of students from Ole Miss who are making efforts to diversify their campus.
Following the event at 8 p.m., the DSU quality enhancement plan encourages everyone to walk down court street to witness and/or participate in a poetry slam to celebrate Mississippi's Bicentennial at Mississippi Grounds Coffee Shop.
This event is sponsored by DSU Library Services, DSU Department of Music, the DMI, DSU Department of Languages and Literature, DSU Quality Enhancement Plan, DSU Diversity Committee, and the DSU Gender and Sexuality Alliance.
All students, staff, and families from the community are welcome to attend this historical event. The event is free and open to the public.
About the Contributor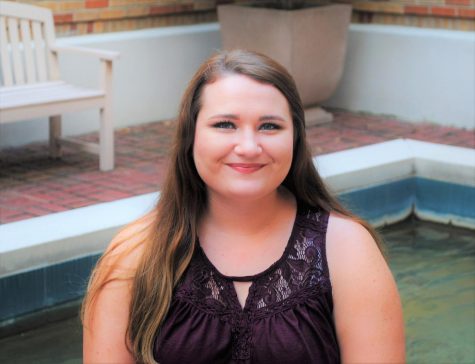 Katilyn Walker, Social Media Editor
Katilyn is currently a junior at Delta State University. She transferred here from East Central Community College to major in English Education. With...