STATESMEN EMPLOYEE OF THE MONTH
Stell Pruitt, DSU Employee of the Month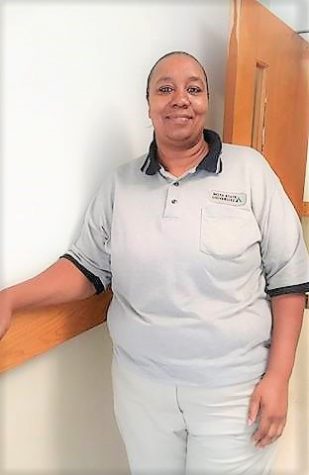 On Sep. 22, 2017, The Delta State University Council awarded Miss Stella Pruitt as the August 2017 Employee of the month. She has been working as a custodian at Delta State for the past 11 years.
Based on the nominations for staff performance, every month the Incentives & Recognition committee meets up to celebrate an employee of the month award.
Pruitt belongs to Mound Bayou, a city in Bolivar country. She has been married to Cornelius Pruitt for over 18 years. She has three children and six grandchildren.
Pruitt is a hard working woman. Her husband got into an accident some months ago and therefore she has to manage her home on her own. She also does a part time job at Delta State Aviation center. Every morning she wakes up at 3:00.am. After getting done with the Airport job, she rushes to Bailey hall at 7: am to start her second job. After finishing her work she goes home and enjoys free time with her family.
Pruitt is quite satisfied and happy with the staff at Delta State. Delta State is home to her. It has supported her in all her ups and downs.
The staff council of Delta State has always played a vital role in filling the gap between administration and the staff for discussing the issue and forwarding ideas to the president.
About the Contributor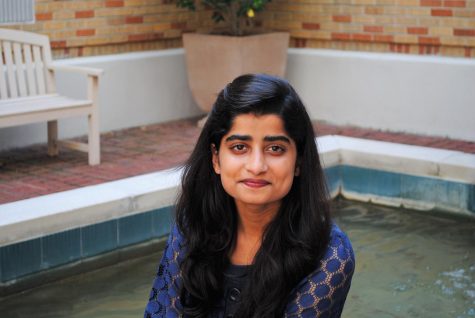 Hadia Zafar, Staff Writer
Hadia, born and raised in Islamabad, Pakistan, is a senior English major who has entered the United States for the first time as part of the international...