A Spark to Start a Fire
African American Student Council Pushes Forward
As an African-American organization Delta State's African-American Student Council has a lot of events planned for Black History Month.
On Feb. 5, at 6:00, they will be hosting a Black History Program to bring awareness to significant moments in Black History. The AASC plans to have two speakers at the event.
Feb. 7, The ASSC has planned a blackout event. Members have selected names of different victims of race based violence. They will be wearing black all day, along with the name they've selected. Later that day on the quad, they will gather to sing the Negro National Anthem and release their names in the sky, "to honor them and morn for their loss," said Kayla Hines, the president of the organization.
Every Friday in February the AASC will be on the quad at noon to sing the Negro National Anthem. In case of harsh weather conditions it will be in the Union. Everyone is welcome and lyrics will be provided. Hines stated the purpose of the event is to "sing in harmony and be one."
Feb. 12, the ASSC will be hosting a screening in the Jacobs Conference Center of the James Baldwin documentary, "I Am Not Your Negro." The screening will start at 7 p.m. and food will be provided.
The AASC is going on a field trip to the National Museum in Memphis. They're hosting an open mic night Feb. 21.
There will be an African fashion show Feb. 28. The ASSC has gathered 20 models who will wear African centric clothing. Kia Tvip, another member of the ASSC will provide African clothes for plus-sized models.
Every month, the AASC plans events for the next month. March is National Women's month so they are currently planning events honoring African-American women.
All are events are meant to cultivate and bring awareness to the black community."Some people think that because it's an AASC event that it's just for black people, but that's not what it's about". Hines stated.
"We here to let people know that are voices do matter. We're very inclusive. We invite everyone. Anyone can join, but they have to put in the work."
Hines says that part of the problem with the AASC being seen as exclusive comes from people being afraid to get out of the norm. "How can we be one if we don't learn about each other," Hines said.
"I can learn about your history just as much as you can learn about mine. You make it black and white when you put it in black and white. At the end of the day, we're all just people. And we want to be seen as people."
Hines believes that it's important to go out and speak to people. The ASSC wants bring down the barriers that exist between the black and white community. Hines considers this to be one of the organizations biggest goals. Their primary goal is to bring awareness to the black community on campus and to let people know that their voices matter.
Hines commented on the rise of racist attitudes since the election of Donald Trump: "Racism has never died, but since the rise of Trump many people feel like they can be more public about it". Hines has a realist attitude when addressing issues of racism. "I don't care to use ambitious words when addressing racial issues because I could speak with adequacy and people will still not understand. I believe you have to keep it real, be honest, and just be woke. We all grow up with these blinders that we need to let go."
Hines brought up that Cleveland schools have only recently desegregated. The day of her interview with the Statement Hines found out that the only building named after a black person on this campus is the closed down laundry mat.
Society has set up for people to believe that African-American's are these aggressive people that won't hear anyone out. "But we do want to hear what people have to say," said Hines. "It becomes a problem when you don't ask the questions, and think you know us based on the color of our skin."
The AASC meets on Mondays at 5:30 p.m. on the third floor of the Union. Membership dues are $20.
---
About the Contributor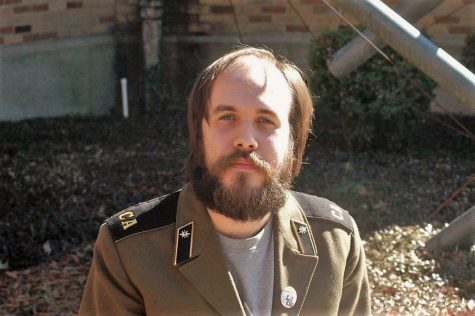 Kole Oakes, Delta Arts Editor

Kole Oakes, 25, is from Batesville, Miss., and studies English education at Delta State University. Kole is currently a senior and will be graduating...