What are a Few of Your Favorite Things?
"Sparkling, fresh, and lively"—Los Angeles Times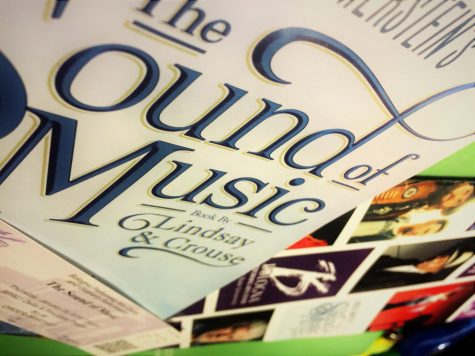 The Bologna Performing Arts Center (BPAC) marked off an event on Jan. 25, 2018. The brand-new musical, The Sound of Music, produced by Rodgers & Hammerstein, filled up theater seats quickly for the famous performance and brought hundreds to Delta State.
"The Sound of Music enjoyed extraordinary success as a live television production when The Sound of Music Live! aired on NBC of December 2013 and was seen by over 44 million people. [The year]2015 marked the 50th anniversary of the film version, which continues to be the most successful movie musical in history."
"[This] beloved musical story of Maria and the von Trapp Family will once again thrill audiences with its Tony, Grammy, and Academy Award Winning Best Score, including "My Favorite Things," "Edelweiss" and the title song."
Events and performances that are shown at the BPAC often include experiences that only happen every so often, especially here in the Miss., Delta. So, don't miss out on the BPAC event opportunities that are available in the upcoming dates.
Tuesday, February 6, 2018 @ 7:30 p.m., MAIN STAGE
            Hamlet produced by Aquila Theatre (Tickets $25-$15)
            "Aquila Theatre's productions of Shakespeare have been critically acclaimed by The New Yorker as "beautifully spoken dramatically revealing and crystalline in effect." The New York Times says that Aquila "makes Shakespeare perfectly comprehensible" and halls the company as "an extraordinarily inventive and disciplined outfit.""
Arrive at 6:30 p.m., for a pre-performance discussion.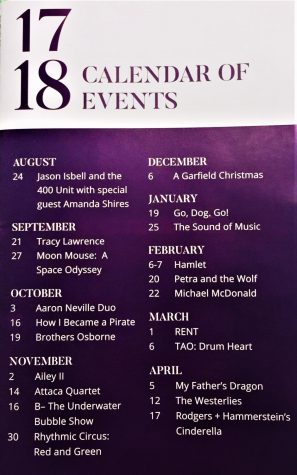 Thursday, February 22, 2018 @ 7:30 p.m., MAIN STAGE
Michael McDonald (Tickets $60-$30)
"With a career that encompasses five Grammys, numerous chart successes, personal and professional accolades, as well as collaboration with some of the world's most prominent artists, Michael McDonald remains an enduring force in popular music."
Thursday, March 1, 2018 @ 8:00 p.m., MAIN STAGE
Rent produced by Jonathan Larson (Tickets $65-$35)
"In 1996, an original rock musical by a little-known composer opened on Broadway and forever changed the landscape of American theatre. Two decades later, Jonathan Larson's Rent continues to speak loudly and defiantly to audiences across generations and all over the world. And now, this Pulitzer Prize and Tony Award-winning masterpiece returns to the stage in a vibrant 20th anniversary touring production."
Not recommended for children under the age 13.
Tuesday, March 6, 2018 @ 7:00 p.m., FAMILY SERIES
"Drum Heart" produced by TAO (Tickets $15-$20)
            "TAO's modern, high-energy performances showcasing the ancient art of Japanese drumming have transfixed audiences worldwide. Combing highly physical, large-scale drumming with contemporary costumes, precise choreography, and innovative visuals, the performers of TAO: Drum Heart create an energetic and unforgettable production."
Showing all ages. Children must be at least 1 years old to attend Family Series performances.
Thursday, April 12, 2018 @ 7:30 p.m., RECITAL HALL
            "The Westerlies" (Tickets $35)
"The Westerlies are a New York based brass quartet comprised of four childhood friends from Seattle, Washington: Riley Mulherkar and Zubin Hensler on trumpet, and Andy Clausen and Willem de Koch on trombone. Formed in 2011, the self-described "accidental brass quartet" take their name from the prevailing winds from the West to the East. "Skilled interpreters who are also adept improvisers" (NPR's Fresh Air), The Westerlies explore jazz, roots, and chamber music influences to create the rarest of hybrids: music that is both "folk-like and composerly, lovely and intellectually rigorous" (NPR Music)."
Tuesday, April 17, 2018 @ 7:30 p.m., MAIN STAGE
            Cinderella produced by Rodgers + Hammerstein (Tickets $35-$65)
"Rodgers + Hammerstein's Cinderella is the Tony Award-winning Broadway musical from the creators of The Sound of Music and South Pacific that's delighting audiences with its contemporary take on the classic tale."
"Be transported back to your childhood as your rediscover some of Rodgers + Hammerstein's most beloved songs, including "In My Own Little Corner," "Impossible/It's Possible" and "Ten Minutes Ago," in this hilarious and romantic Broadway experience for anyone who's ever had a wish, a dream… or a really great pair of shoes."
---
If you have any questions concerning events and ticket prices, check out the BPAC website for more information!
About the Contributor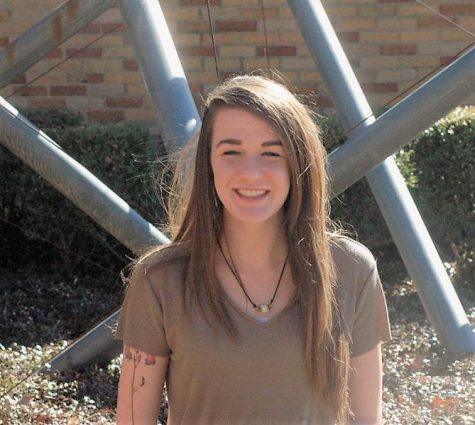 Stormy Ferrell, Publisher
Stormy Ferrell, 24, grew up in Rockwood, Tennessee. She is a staff writer and the publisher for The Delta Statement. She likes to say that the wind brought...