DSU Men's Swim and Dive Team Wins 10th NSISC Championship
Last weekend at the New South Intercollegiate Swim Conference championship, held on campus here at Delta State, DSU men's swim and dive team managed a 1st place overall finish to win their conference. For his winning efforts, head coach Dan'l Murray was awarded NSISC coach of the year, well-deserved for another conference championship and another feather in the bow of an increasingly successful Delta State swim and dive program.
Swimming and Diving is the only sport on campus not to compete in the GSC, instead a part of the NSISC which is a result of Delta State being the only swim team in the entire state of MS! Due to the lack of local competition, in the late 80's a new conference was formed for teams further away to compete in intercollegiate sports. Since the conference's birth, DSU has been a successful member, having won over 16 championships across both the men's and women's teams.
The conference spanned a full four days with preliminaries taking place in the mornings and the finals in the evening to finish each day. Every race was a heated affair with an extremely competitive atmosphere and both DSU teams did well to handle the pressure and perform in front of a packed student section.
The student athletes have been in preparation mode for this championship meet for months and head coach Dan'l Murray had this to say with regard to the team environment in the lead up to the conference; "Trainings been very, very good. Our athletes are getting more rest the closer we get to conference and as a result have got a lot more energy which is obvious in their swimming and performances." When asked how different the weeks right conference are in terms of team priorities he responded "The main priority is for our athletes to stay healthy, get their bodies adapted to the workload and to keep training lighthearted and positive." Obviously these changes and adaptations to training in and around the pool paid off.
The big highlights of the swim meet in terms of races won and individual accolades were Giulio Brugnoni's breaking of the conference record for the 100m backstroke as well as the team record for the 100m fly, making him "easily one of the most versatile swimmers in the country" according to head coach Dan'l.  Another impressive performance throughout the conference goes to Lucia Martelli, a freshmen who broke the 200m fly record from 2002. Nathan Sawicki also impressed by winning his third straight mile in a row across competitions.
Next up for the swimmers come nationals and after that a chance to finally relax and enjoy their off season. Next year's conference swim meet promises to be even more intense as the boys will look to retain their conference title and the girls will be focused on winning one for themselves.
---
About the Contributor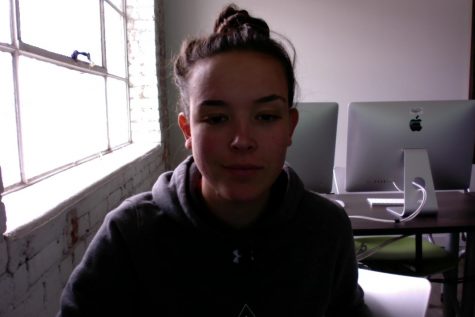 Tasha Toms, Editor-in-Chief
Senior Tasha Toms was born in London, England and raised in Dubai. She is pursuing a major in English Literature and a minor in Philosophy. Toms is a part...