How One DSU Student Manages a Business and School
While trying to decide where to continue his education, keep up with all of his schoolwork, apply for scholarships, and the hundreds of other things that high school students have going on, Tre'Shaun Malone was doing a lot more than that. Not only was he dealing with the struggles of a high school student, he was also starting up his own business.
At 16-years-old, Tre'Shaun began his journey to running his own cake baking business and flower shop. Now, at the age of 20, he is a junior English major who is enrolled full-time at Delta State University, and he bakes beautiful cakes every week. There have been struggles along the way, but he manages being a successful business owner and student very well, in his opinion.
Tre'Shaun began making cakes he sold to others at the age of 16. The idea of creating a business began after a conversation with his mother, who also has a love for baking. His mother told him that she wanted him to "take the skills and knowledge that she had passed down and run with it." He took these words to heart, and he not only owns a cake shop but also a flower shop. Tre'Shaun even has dreams of opening a sweetery shop later down the road as well.
Even with having four papers due and three different cakes to make with not enough time to finish everything that needs to be done, Tre'Shaun still somehow makes it all work.
Sometimes, Tre'Shaun would have to pick up supplies from as far as 50 miles, and "…between that and my other business which includes craft projects like floral arrangements and making bow ties, it can be very challenging." Some mornings he drives to Memphis and returns after midnight, but unlike other students who probably go to bed after a long day, he starts his school work.
Despite his daily struggles, Tre'Shaun still manages to maintain good grades in school. He is a member of the Phi Theta Kappa Organization, which is an honor society for students with high GPA's. He is a great example of a student who excels in everything he does even when struggles come along, and why never giving up on your dreams is important.
---
About the Contributor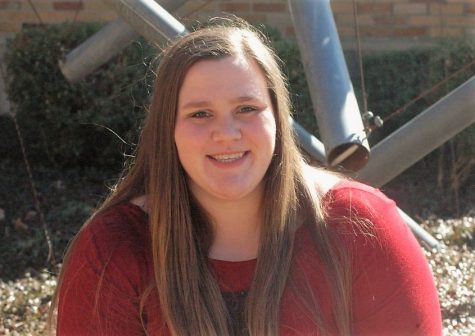 Jamie Martin, Social Media Editor
Jamie Martin is a junior English Education major from Silver Creek, Mississippi. Along with being a part of The Delta Statement, she serves as the Social...