Recurring Wreckage: Hurricanes Continue to be One of the Deadliest Threats to Americans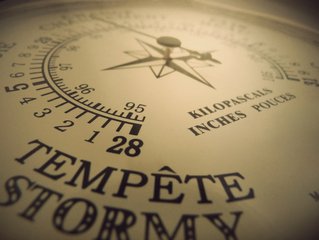 Hurricane Florence devastated the East Coast earlier this month, and almost two weeks later, those affected are still suffering from the aftermath. Over the past 15 years, hurricanes have devastated the American people and caused more deaths and displacements than any other natural disasters.
Florence is the most recent hurricane to hit the American coastline and has affected thousands of people. According to an article on NBC news, "A FEMA coordinator said about 69,000 people from North Carolina have registered for assistance so far."
According to CBS research, "The storm has claimed at least 44 lives in North and South Carolina and Virginia since slamming into the coast Sept. 14…" Since there is still flooding and damage, that toll could possibly increase.
Florence has also been one of the costliest hurricanes to date. According to an NBC article, "An economic research firm estimated that Florence has caused around $44 billion in damage and lost output, which would make it one of the top 10 costliest U.S. hurricanes."
"The top disaster, Hurricane Katrina in 2005, cost $192.2 billion in today's dollars, while last year's Hurricane Harvey cost $133.5 billion," NBC reported.
Another of the top most costly and devastating hurricanes was Harvey, which devastated the Southern Coast of the U.S just last year.
"Hurricane Harvey's three lingering US landfalls brought record rain to parts of south Texas and Louisiana at the end of August [2017], burying the region in 27 trillion gallons of rainwater," according to CNN.
The death toll of Harvey was at least 88, and some 100,000 homes were affected. The hurricane caused around $125 billion in damages.
Also in 2017, Hurricane Irma wrecked parts of Georgia, Florida and South Carolina. Irma claimed at least 61 lives, and roughly 25% of the homes in the Florida Keys were completely destroyed, thousands more were damaged throughout the affected areas.
Irma was also one of the costliest hurricanes in American history causing around $50 billion in damage.
Hurricane Maria was yet another hurricane that devastated U.S citizens in 2017. Hurricane Maria was the strongest hurricane to hit Puerto Rico since 1928. Maria caused over 1,000 deaths and left almost the entire island without power. The damage toll was around $90 billion.
"Flooding triggered hundreds, if not thousands, of landslides on the mountainous island, wiping out countless trees, roads, bridges and some homes. Even homes that weren't swept down hillsides were isolated by washed-out or tree-blocked roads," according to an article on weather.com.
In 2012, hurricane Sandy hit the east coast damaging over 650,000 homes and causing 72 deaths. Around 8.5 million people in the Northeast had power outages during the storm, some of which lasted for weeks. The damage estimate for Sandy was around $70.2 billion, which made it the second costliest hurricane at that time.
Hurricane Katrina in 2005 was the most devastating hurricane in the past 100 years.
Katrina struck Florida and the Central Gulf Coast devastating millions of people. CNN reported, "More than one million people in the Gulf region were displaced by the storm. At their peak, hurricane relief shelters housed 273,000 people. Later, approximately 114,000 households were housed in FEMA trailers."
The death toll of hurricane Katrina was 1,833, making it one of the deadliest natural disasters to affect the U.S in the last 100 years.
Katrina was also the costliest hurricane in U.S history with total costs estimated around $160 billion. Katrina flooded roughly 70% of New Orleans.
These are but a few of the most recent hurricanes to affect the U.S. Many more hurricanes which were not named in this article devastated the American people.
About the Contributor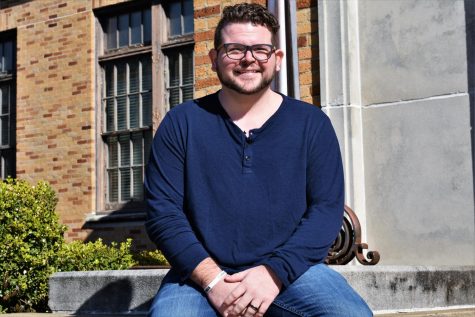 Jonathan Boles, Photography
Jonathan Boles is from Possumneck, Miss., and a transfer from Holmes Community College, where he graduated as Valedictorian. He is a nontraditional student,...