Winner Winner Chicken Dinner!
On Jan. 14, Zaxby's opened up their newest location in Cleveland with special deals for its first 100 customers.
Days before the grand opening of the newest restaurant in Cleveland, the advertisements for special deals appeared and sent many residents into a frenzy to be in this elite group of chicken eaters.
One of these special customers, Cleveland native Austin Killion, was one of the first to arrive at the restaurant to secure his spot.
When asked why he decided to get to the restaurant so early to get in line, Killion responded: "I just really wanted to get those deals so I have a free meal once week."
Zaxby's offered a pack of 52 coupons containing a free meal for a week for an entire year.
On the day of the grand opening, there were people lined up all around the building and cars were overflowing into the highway trying to get in. Along with Killion, other loyal customers waited for hours for the restaurant to open. People were sitting outside with chairs and blankets waiting to get their book of deals.
The craze continued throughout the next couple of days after the opening. Cars lined up all around the restaurant and led into the highway. Police officers directed traffic in and out of the parking lot. The restaurant went past their normal operating hours so they could serve the many cars coming in the drive through.
When asked if all of this was overhyping the fast food restaurant, Killion responded, "Absolutely not. Zaxby's is now Cleveland's best chicken joint and the third best chicken joint anywhere."
Killion then said that he thought the success of Zaxby's would benefit the other restaurants around it: "If someone wants to go to Zaxby's but see it's packed, then they will most likely go to one of the other places around it to eat."
Zaxby's is here and the whole town of Cleveland has noticed. The new restaurant has gained a huge number of supporters, and will likely continue to gain more in the future.
About the Contributor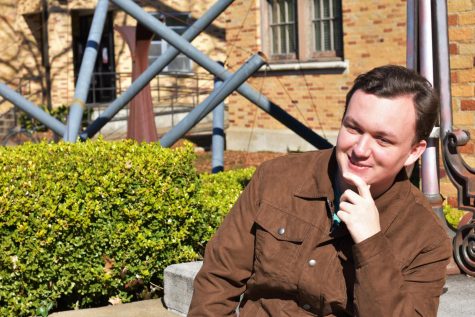 Ryan Rutledge, Literature Journal
Ryan Rutledge is a junior psychology major at Delta State University from Cleveland, Miss. He decided to attend Delta State, in his own words, "because...