Ms. Perry
While most college students would consider themselves busy, student teachers seem to have the average student beat by a large margin.
I was able to catch Grenada native, Alexandra Perry, one afternoon as she was typing diligently on her laptop. Perry had already spent the entire day at school with her class of kindergarteners, made it to the gym for a workout and was now creating a unit plan on space while waiting for her meeting at the Baptist Student Union to begin. Rather than relaxing or taking time for herself, she plans to spend her spring break on a mission trip, working with a church planter in Las Vegas.
Perry is a senior elementary education major at Delta State University (DSU) and is currently completing her student teacher internship in a kindergarten classroom in a local Delta elementary school.
Perry transferred to DSU from the Grenada, Miss., campus of Holmes Community College where she graduated with her Associate's degree in elementary education. Perry is a member of Phi Theta Kappa and has maintained an impressive GPA throughout her entire academic career.
Crisscrossed, Perry sat surrounded by papers and answered my questions between thoughts as she worked on her seven-day lesson plan.
Perry decided to pursue a degree in elementary education because she wants to make a difference in the lives of kids. In the fifth grade, when Perry's father passed away, her teacher became her only constant. Perry's teacher would often check on her and make sure she was caught up on all her work from missing school around her father's passing.
"School should be a safe place for kids," Perry said. "I want to create that for my future students."
When asked about her feelings going into student teaching this semester, Perry said she was very excited because she had already been with that class of kindergartners the previous semester for her pre-internship, where she taught in the classroom three days a week. It did make her kind of nervous, though. She knew this would be her first real experience as a full-time teacher. Suddenly, she would be getting a glimpse at the career she had been preparing for over the last four years.
She paused to read over her lesson plan. "You don't happen to know any astronauts, do you?" Perry laughed. "I have to find someone to come speak to my kindergarteners about space."
For Perry, the day of a student teacher begins at 5:45 a.m. She wakes up, gets ready, and leaves her apartment by 7, clocking in at the school by 7:20 each morning. Perry then heads to the classroom where she and her supervising teacher wait for the students to start rushing in around 7:30.
The students begin their day with morning work and move to learning centers around 8:30. Perry teaches students in small groups of four or five at the science/writing or math center, depending on the day. At 10:50, the class transitions to lunch, where Perry sits at the teacher table but really spends her "lunch break" monitoring students to make sure they aren't throwing food or eating anyone else's lunch.
After lunch, Perry says, is when the day starts to get really hectic. Because it has been so cold and rainy outside, recess has been moved indoors, which comes with its own adventures. After recess, students nap for forty-five minutes and then move to their special activity—library, P.E., computer, or science lab—depending on the day of the week.
Breaking from her unit plan, Perry recounts the remaining details of the day off the top of her head without pause. For the last forty-five minutes of the day, she assists with snack, packs students up for dismissal, and ensures they are where they need to be. This is the average day for Perry as a student teacher intern; however, on days when she has carpool duty, she must be at the school even earlier and leaves even later.
Despite her long hours, Perry says the biggest challenge she has faced while student teaching has been getting the students to view her as a teacher and not just another person in the classroom. It took a while for her to gain their respect.
When asked what her favorite part about student teaching is, Perry's face lit up. She has seen so much growth in her students since she has been with them the entire school year. When she first met her group of kindergartners in August, some students did not even know how to write their own name. Now, they're learning to read.
"I've watched them grow from little babies to tiny humans," Perry said.
Perry will graduate in May with her Bachelor's degree in elementary education and a license to teach kindergarten through sixth grade. She will soon begin to apply and interview for teaching positions.
Due to the critical nature of the teacher shortage in Mississippi, qualified teacher candidates like Perry are incredibly sought after by many school districts.
Several schools offer incentives such as signing bonuses and housing assistance based on the qualifications of the teacher candidate in an attempt to attract the most qualified teachers as well as combat the difficulties that may keep them from applying to work in higher risk, low income areas.
According to an article on Mississippi Today, "The Critical Teacher Shortage Act of 1998 tried to alleviate the financial strain felt by Mississippi's educators. It gave an incentive to college education majors to teach in shortage areas by covering the entire cost of their tuition — including housing, meals, books and any other fees."
"It also paid up to $1,000 in moving costs to those going to high-shortage areas, and reimbursement for travel to job interviews."
Perry felt drawn to apply for a teaching position in the Cleveland school district because of the positive experience she has had while student teaching and the incentives offered by the schools in the district. However, the Cleveland school district has recently been removed from Mississippi's teacher shortage list, meaning they will no longer pay for Perry to pursue her Master's degree.
While the removal of the Cleveland school district has affected Perry's job search, the list is subject to change. In the meantime, Perry will explore her options throughout the state.
About the Contributor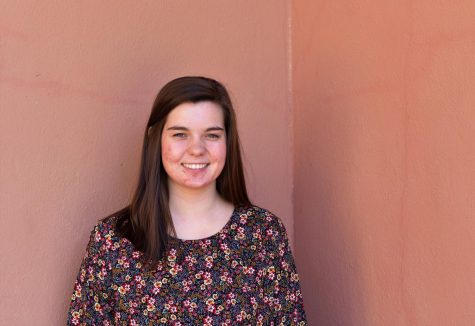 Carson Wiseman, Literature Journal
Carson Wiseman is a sophomore here at Delta State University from Olive Branch, Miss., who is currently majoring in English Education and minoring in psychology....