#Kickvic V.S. #StandWithVic
In the beginning of February 2019, popular voice actor Vic Mignogna was accused of sexual misconduct towards many of the women he had worked with over the years. One woman, Monica Rial, claims to be a victim of said harassment, and has been the leading voice in the recent #Kickvic movement.
Vic Mignogna is a well-known voice actor in the anime industry and has worked for the company Funimation for many years, portraying the voices of characters such as Edward Elric from "Fullmetal Alchemist," Rohan Kishibe from "JoJo's Bizarre Adventure: Diamond is Unbreakable," and Broly from the recent movie "Dragon Ball Super: Broly."
Recently, there have been accusations surrounding Vic about how he has treated some of his coworkers over the years.
People claim that he occasionally will do things such as grab their hair and whisper into their ears, with his lips sometimes touching them and other things along that nature. Monica Rial, another voice actor who works for Funimation, claims that he invited her into his hotel room during a visit to a convention and attempted to rape her.
Due to these accusations, Funimation came out on Twitter and made it public that they would no longer be working with Vic Mignogna on any current or future projects. They also claimed that they will be recasting all of Vic's current roles.
There are currently no forms of physical evidence to support these accusations other than claims given by the alleged victims. Recently however, there have been leaks of old footage and Twitter posts of Vic and Monica actually getting along well with each other with no signs of hostility from either side.
In fact, Monica's old Twitter feed is filled with posts that contain nice messages towards Vic including emojis with kissy faces and hearts. This has made some people skeptical about the whole accusation and wonder if the whole thing was made up.
Vic Mignogna has denounced the accusations pursuing him and has mostly stayed silent on social media, but recently, he hired a group of lawyers to combat these charges and has claimed that he is ready to defend himself in court.
About the Contributor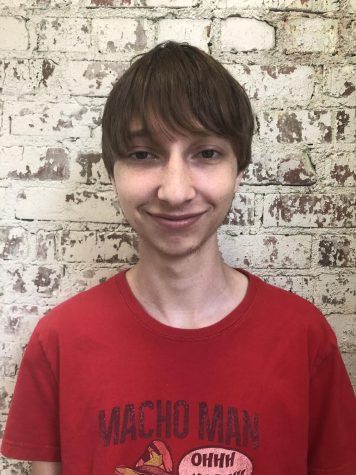 Trey Wright, Editor-in-Chief
Claude "Trey" Wright is a senior from Vicksburg, Miss., who is presently studying creative writing. Trey's interests include drawing comics, reading...