I'm Just Here for the Free T-Shirt
Drowsily trying to do quick math in my head, I rolled over and snatched my screaming phone from its charging cable. As I fumbled to hit the snooze button, I decided an extra thirty minutes in bed couldn't hurt. It was much earlier than usual, after all.
Eventually, I rolled out of bed, put on my bright green Winning the Race t-shirt, and threw my tangled hair in a ponytail. I glanced at myself in the mirror, shrugged "good enough" at my disheveled reflection, and hurried out the door.
"These booties were a terrible choice," I mumbled to myself as I trekked across campus, noting the pain starting to creep into both of my big toes.
As I walked through the doubledoors of the BPAC, I was greeted by two women with cheer-camp-level enthusiasm who directed me to a wall of check-in tables. I managed to worm my way through a group of high schoolers blocking the tables and searched for the "W-Z" section only to be told I was in the wrong place. Volunteer check-in was at the top of the stairs.
"I just really think we needed music. A conference like this has to have music," one woman said to another.
"Hi, I'm volunteering. Am I in the right place?" I asked the two women at the table.
"Yeah, hey, goodmorning! You can sign in right here," said the woman sitting down, while her counterpart paced nervously behind her. "You like the music, don't ya, Carson?" asked the woman, handing me my nametag.
I never really noticed the smooth R&B song playing before then, but I shook my head anyway.
"Yeah it's cool."
Before walking away, I asked about my volunteer assignment for later that afternoon, which seemed to frazzle the pacing woman. She stopped dead in her tracks, closed her eyes, and took a deep breath through her nose.
"Okay, now that I have gathered my thoughts, I can answer your question," the woman said in a singular exhale and with a seriousness that I didn't feel matched a question as simple as "where do I report for my shift?"
After my debrief with the volunteer coordinators, I ran back downstairs to check-in again. I grabbed my felt event bag, a journal, and a lanyard and slipped over to a table in the corner to gather my things.
The smell of coffee wafted from somewhere in the packed foyer, so I followed my nose to a little table crowded by a separate group of students. I poured my cup of coffee, carefully measured the proportions of cream and sugar and stood to the side, surveying the room while looking  for a familiar face.
Once the crowd of conference-goers started moving, I trashed my coffee and followed the herd to the main auditorium. Taking a seat a few rows back in the middle, I sat picking at my cuticles and analyzing the song that was still playing on repeat over the speakers. The woman was right, this song was a good choice.
As the crowd finished trickling in, Shaun King took the stage. I knew I should be excited about his presentation, but I left his session feeling incredibly bleak. He spoke for nearly two hours on several issues of racial equity and social justice, but suggested no ways of fixing the problems staining our country. I walked away with a heartbreaking understanding of police brutality and mass incarceration, but I had no idea how to help.
I decided to attend a second session before my volunteer shift later that afternoon, so I walked over to Jobe Hall and took a seat to the side of the small auditorium. Not long after the session started, I heard a sharp "pssssttttt" and looked down to see a DSU professor trying to get my attention from the walkway.
He asked if I would make sure a group of high schoolers got back to the BPAC after the session was over, throwing a wrench in my plan to sneak out early. Of course, immediately after the session, my designated group scattered and I had to wait in the lobby for everyone to link back up.
That afternoon, I walked into Jobe Hall for my volunteer slot and was directed to a table in the foyer. My classmate, Jalisa, and I sat at the table and passed out surveys as people entered the session, and took them back up as they left, leaving us a lot of downtime. Though our job was mostly to sit and talk with one another, every event coordinator who passed us thanked us tremendously for our help.
After we switched out a white tablecloth for a green one with the conference logo on the front, Jalisa and I were thanked again and told we could leave early. We walked away a little confused. We hadn't really done anything. We didn't even know what the session we were volunteering for was about, though a few comments from patrons leaving the session suggested we didn't miss much–just a panel lead by unqualified students.
Jalisa and I said our goodbyes and I walked to my car, noting that my boots were definitely the wrong choice. I slumped into the driver seat of my car, pulled off my thick volunteer lanyard, and hung it over my rear-view mirror. At least I got a free t-shirt out of the gig.
About the Contributor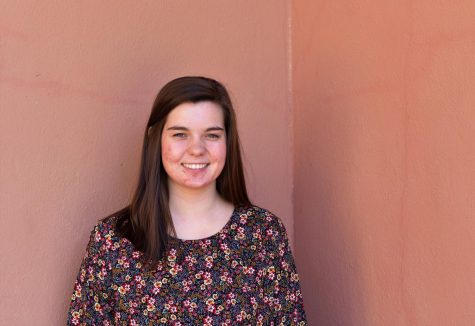 Carson Wiseman, Literature Journal
Carson Wiseman is a sophomore here at Delta State University from Olive Branch, Miss., who is currently majoring in English Education and minoring in psychology....