Promote All Options!
College education has been pushed on the public as the only way to have a "good life" for the past few decades. This big push for education began in the 60s-70s era and has shown extensive staying power.  
As a result, the government was forced to supply funding for colleges. In turn, this caused inflation in tuition prices over the past two decades.  
According to statistics reported by College Boards, a non-profit organization dedicated to providing vast opportunity of attendance within higher education institutions, the tuition cost of four-year public colleges has tripled between the 1980s and 2017.  
In 1987-88, the cost of tuition was set at roughly 3,000 dollars. 
A decade late in 1997-98, the cost of tuition double to approximately 6,000 dollars per semester. 
According to the statistics, the parents of current college students are now facing a bill scaling up to 12,000 dollars per semester for their children. 
This is a drastic change considering that among degree-possessing parents, less than 3,000 dollars was needed in order to fully cover a semester at a four-year institution. 
Despite the inflation of tuition prices, this widely-supported, educational pathway continues to be known as the number one deal breaker of a successful career. 
Due to the overly saturated promotion of traditional college, trade careers are struggling to employ qualified workers.  
While trade jobs were once the backbone of America and one of the most respected occupations and sought after jobs, in today's America, those who work in trade have a "secondary status, not worthy of the social standing of bankers, financiers, lawyers, architects…, and all those that did not involve themselves with the necessity of critical handwork" says Morris Beschloss of The Beschloss Perspective.  
Though, in a positive light, this issue opens an arena of high demand for vocational and technical skilled employees, which adds value to the positions. 
Most high school seniors are not aware of the opportunities that vocational and technical careers offer; especially now that the salary rates have increased. 
As "How to be a Tradesperson" by Roy Berendsohn and Chuck Thompson puts it, there is an institutional bias towards college. Postwar America found its schools being judged on their success by the number of students that attended college. College has continued to gain popularity and along with it, college tuition has risen.  
Trade teachers of today, like Jim Reid, director of apprenticeships for the International Association of Machinists and Aerospace Workers (IAM) say that the "biggest challenge today is that guidance counselors push every student to college."  
We need our schools to inform the youth of all the options that are to them. Reid of IAM says, "[Trades are] a way to still have college available to you."  
He, himself as a blended profession, starting out as an auto-body mechanic, became a machinist, and went on to get two bachelor's degrees, one in labor studies and another in education.  
Many believe that this route is ideal for students who have trained in a trade during high school but want to pursue college. High school graduates are deemed "trade ready" when they can read a set of plans, set up a job, and work with journeymen.  
So as it turns out trade schools and colleges do not have to be at odds. Trade jobs can be a stepping stool to access college for those who have a passion for both. For those who only have a passion for their trade, it is not just an alternative to college, it is equal to college.  
Both routes require hard work and intellect. Trades jobs make up the base for our society, without trade workers, there would be no one to fix your car when it breaks down on your commute to work or your air conditioning when it suddenly stops working on a hot July night.  
Our high schools need to teach students to respect trade workers just as they would a college graduate with a Ph.D. Our teachers and counselors need to work to advocate for trade jobs. Together, we can rebuild this profession's reputation and workforce.  
We need to advocate more promotional outlets for an alternative, post-secondary educational options. Career centers around the US are in need of social support and awareness.  
According to statistics provided by Applied Educational Systems, the United States has 1,200 career and technology centers in 41 states. Therefore we know for a fact that the opportunities are in place, yet the lack of promotional exposure harms the production of employed citizens in these positions. 
Despite the lack of vocationally certified applicants, it  has been projected that by the year 2026, employment in transportation and logistics is expected to add 634,400 new job positions based on the massive demand of certain productions. 
About the Contributors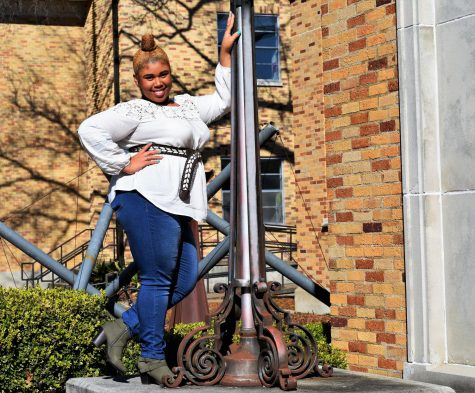 Hollie Williams, Publisher
Hollie Williams is a full-time mom and full-time student at Delta State University. The Greenville, Miss. native is majoring in psychology, while also...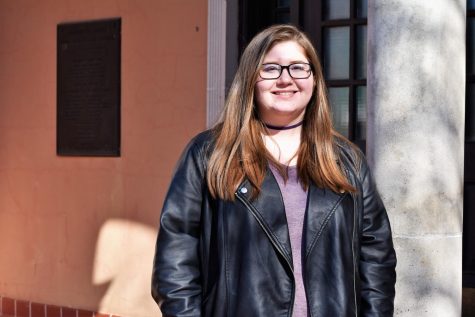 Hannah Roberson, Publisher
Hannah Roberson is a junior majoring in English Education. She is from Greenville, Miss., and after graduation, she hopes to work at her old high school...