Six Ways to Combat Homesickness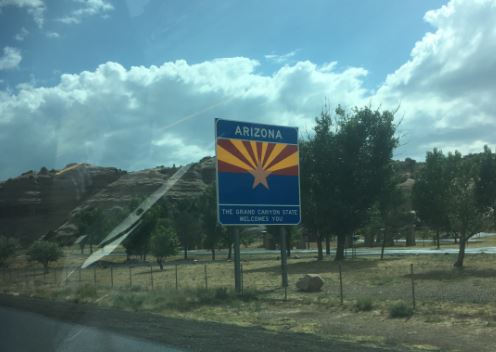 Homesickness is something that will affect many university students at one point or another. 
According to the U.S. Department of Education, 4,447 students came to Mississippi from other states to attend public college. With this many out-of-state students experiencing new lifestyles, homesickness is almost inevitable. 
 Joshua Klapow, a clinical psychologist and associate professor of public health at the University of Alabama at Birmingham, states that "Homesickness has everything to do with attachment. Very often, it's about missing what's normal and comfortable, what we're used to, and not quite being comfortable with your new way of life." 
He continues, "We're longing for something that in our minds is known, predictable, consistent and stable." 
Homesickness can leave a student feeling depressed, anxious and withdrawn.
This can negatively impact a student's academics and social life, often times leaving them , as Klapow puts it, "unable to do what they came to college to do." Many college students don't know how to deal with homesickness.
After interviewing out-of-state students from Delta State University about their experiences with homesickness, here is the advice they offered to help you through it:
Recognize that this is normal, and you aren't alone. 
Let it happen; you don't always have to be strong and it is okay to feel this way. Give yourself some time, and cry.
Crying can have a soothing effect according to a study conducted in 2014 found on the National Center for Biotechnology Information website. Crying activates the parasympathetic nervous center which helps you relax.  
Dr. Klapow emphasises, "It's important to recognize that homesickness is a very normal reaction to periods of rapid change and adjustment."
Talk to someone about how you are feeling.
 Many universities offer counseling on campus. Delta State University offers counseling for free. 
If you are not comfortable with that, confide in another student, friend or family member. It is very likely that they are feeling the same way. Opening up and telling someone about what you are feeling can help you feel loved and supported. 
Lacie Pearson, a freshman from Texas, says, "I feel less homesick when I am able to talk to someone about it."
Call, facetime or skype someone from home. 
Talking to someone from home can help you feel less lonely. Seeing a familiar face or hearing a familiar voice can be a great comfort.
Matthew Hill is a junior from Georgia. He says, "I like to call my parents to catch up and talk to them about what is going on at home. It helps me feel like I'm not missing out."
When you talk to a family member or friend, you can often unload your emotions and speak freely. It can help you to know what is going on at home and that you aren't missing anything by being away at school. 
Create a new routine. 
According to Joshua Klapow, being homesick often comes from having new surroundings and not having a steady routine. It is important to make a new routine that you are comfortable with. 
This can help you stay busy and feel more secure. Making new friends can help you make a new schedule. Making time to be with them can help you feel less lonely in your new surroundings. 
Stay active and go outside. 
Taking a walk outside can reduce your stress and give you free space to think and feel. 
According to the Journal of Environmental Psychology,  being outdoors and looking at nature can elicit feelings of awe which can help you experience a mental boost and help restore mental energy.
Business Insider states that a study found that time in nature while working out has decreased levels of anxiety. 
Keep busy and have fun!
Adjusting to new things takes time. Don't be too hard on yourself and take this time to grow and adapt. 
Make new friends and go to socials in or outside of school. Find new things that you can do on campus and in Cleveland that you can do for fun. Get to know a local who can show you all the secret hang out spots. Get out of your comfort zone and find things that make you happy.  
Facing homesickness can take a lot out of a student, but using these suggested tips can help ease the feeling of loneliness. Remember that it is normal to feel this way and never give up on yourself. 
More information on out-of-state student numbers per state can be found here: https://www.nytimes.com/interactive/2016/08/26/us/college-student-migration.html
About the Contributor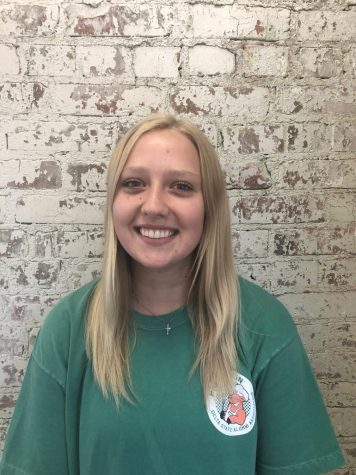 Emily Walker, Copy Editor
Emily Walker is a junior here at Delta State University studying English with an emphasis in creative writing. She transferred from Eastern Arizona College...