The Women Who Wrote Monster, She Wrote
Delta State Professor Co-Author's Book
The Women Behind the Book
Monster, She Wrote: The Women Who Pioneered Horror and Speculative Fiction is a new book discussing the women who served as catalysts in the genres of horror and speculative fiction. 
It's author's Dr. Melanie Anderson, assistant professor of English at Delta State University, and Dr. Lisa Kroger began their journey towards writing the book long before it was published in September of 2019. Anderson and Kroger met during their time at the University of Mississippi, where they shared an office.
Doctors Anderson and Kroger developed the skills needed to co-author the book as they were writing their dissertations and would bounce ideas off each other. The duo went on to start a horror podcast, The Know Fear Cast, which only aided in the development of the book.
About the Book
Monster, She Wrote is a unique book, seemingly avoiding most standard genres. In her interview with the Statement, Anderson defined her book as a series of bios on women in horror and speculative fiction.
Alongside these bios is a reader's guide and recommendations from these author's and other women in the field.
Doctors Anderson and Kogler set out to write this book in a unique fashion. Attempting to blur the lines between scholarly works and non-academic writing, they wanted to take these women out of the jargon filled academic writings and to the masses.
Grady Hendrix's Paperbacks from Hell: The Twisted History of '70s and '80s Horror Fiction served as inspiration for Monster, She Wrote. Anderson and Kogler wanted to mirror some of the aspects of Hendrix's tour of '70s and '80s horror in their book.
What's with that Artwork?
Originally they wanted to implement artwork from the works they were quoting; however copyright issues forced them to move in a different direction. 
That direction manifested in Natalya Balnova's illustrations. Taking ideas from each biographed author, Balnova fills the book with her blue, green and black illustrations. This transformed the book into as much a visual work of art as it is a literary one.
Reception
Though Doctors Anderson and Kogler have avoided looking at the "big reviews", they acknowledge that reception is overwhelmingly positive so far.
They have been contacted for several interviews and were even a recommended reading in Times Magazine.
In a review by Tor.com writer, Em Nordling, Monster, She Wrote is described as "the perfect introduction for fledgling readers of the genre, and a canon-expanding exercise for tried and true fans."
This is just one of many positive reviews surrounding Anderson and Kogler's book.
Inside the Book
In Anderson's interview she revealed much about the book that is not available between the green covers.
There are many influential authors in the genres of horror and speculative fiction. This forced Anderson and Kogler to decide who made the cut for the book. One of the authors who almost missed the cut was Paula E. Hopkins.
Both Anderson and Kogler wanted to reference her in the book but did not see her getting her own section. However, the more they read her the more they just had to have her in it.
Of all the parts in the book, Anderson referenced Margaret St. Claire and Toni Morrison's parts as her favorite to write. They discovered St. Claire just a year before writing the book and were immediately captivated by the idea of including her in it.
Dr. Anderson, who authored the book, Spectrality in the Novels of Toni Morrison, wondered if Morrison even qualified for a book on women in horror and speculative fiction. However, Anderson could not leave the southern fiction writer out of the book when Morrison's Beloved continues to haunt those who venture to read it.
When asked to identify the most difficult part of the book to write, Dr. Anderson referred to Eli Coulter's section. This was one of the more difficult parts to write simply because there was limited biographical information on her.
This resulted in their best Indiana Jones impersonation as they dug into Coulter's history in order to complete her biography.
Parting Words
Dr. Anderson wants the readers of Monster, She Wrote to know that she hopes they not only enjoy the book but also find even more women authors to read and enjoy. She hopes the book pushes readers into deeper discovery of the women who write horror and speculative fiction.
She recommends Mallory O'Meara's upcoming book, Lady from the Black Lagoon: Hollywood Monsters and the Lost Legacy of Milicent Patrick, as it will pair well with Monster, She Wrote.
Further Reading
Linked below are Anderson's podcast and where to find the book
Know Fear Podcast: http://www.knowfearcast.com/#news-section
Monster, She Wrote on Amazon: https://www.amazon.com/Monster-She-Wrote-Pioneered-Speculative/dp/1683691385
Barnes and Noble: https://www.amazon.com/Monster-She-Wrote-Pioneered-Speculative/dp/1683691385
Audible: https://www.audible.com/pd/Monster-She-Wrote-Audiobook/1094029904
About the Contributor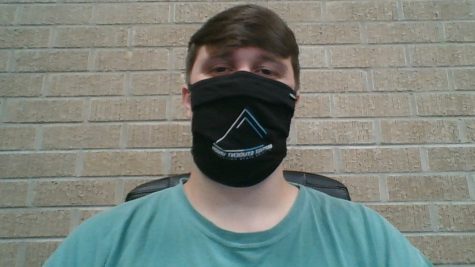 Jack Vernon, Social Media Manager
Jack Vernon is a senior at Delta State University from Southaven, Miss. He will graduate in December of 2020 with a BA in English-Philosophy. After graduating,...