How To Achieve a Quick and Simple Everyday Look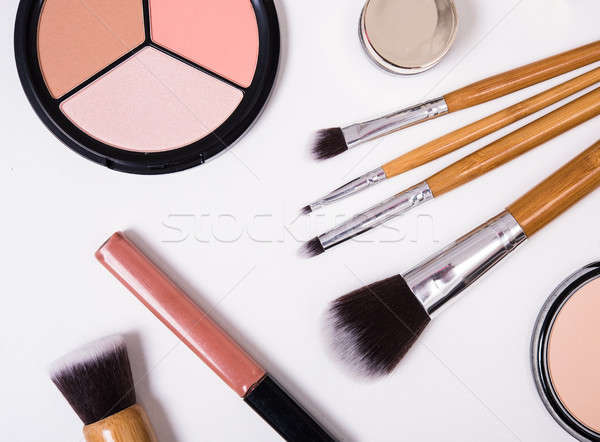 Make-up is like art, and the key to a great painting starts with the canvas. That same concept applies to make-up. Makeup is not everyones' favorite, but it is a go-to when you want to look phenomenal. 
This is quick and easy tutorial will show you how to achieve that natural glam on an everyday basis or when you just want to get cute. Not much is needed, just 30-45 minutes.
Step 1 
Before applying anything to your face, make sure that your hands are clean.  
You will also need a good facial cleanser and toner. I would personally suggest witch hazel as a toner. The witch hazel helps with minimizing your pores so when you apply your makeup it will appear to be smoother. I would also suggest clearasil as a facial cleanser because it's not as thick as most cleansers and it gives you a refreshed face. 
The purpose of this is to cleanse your face of any impurities. This cleanser and toner work for all skin types.
Step 2 
Use a pea size amount of cleanser and lather it with your hands onto your face. Lather your face for 3-5 minutes. This is to make sure that your pores are cleaned properly.
Step 3 
Rinse your face with warm water for 1 to 2 minutes first and then cold water. The warm water opens your pores to help any dirt that's stuck in your pores and the cold water helps close your pores. Trust me, it helps when it comes to applying your foundation. 
Be sure to take a cloth and clean your face (preferably white, because it doesn't have harsh chemicals and dyes). Lightly pat your face dry.
Step 4
Take your toner and apply it to a cotton round to cleanse your entire face. This is to tone your skin and also help hide deep pores. You don't have to rinse it off because when the cleanser is left on, it soaks into your pores and minimizes the appearance of them. If you prefer to rinse it off, refer back to the rinse off steps for the cleanser. 
Step 5 
Priming your face helps retain moisture after you have used the toner. You don't want dry skin because when you apply the foundation it could possibly irritate your skin. 
I normally prime my face with 100% shea butter and clearasil facial lotion. This technique is for people who have dry skin. If you have very oily skin, I recommend that you use just the clearasil facial lotion or just any lightweight primer.
Step 6 
Your eyebrows are everything! Do not be tempted to just draw your eyebrows on. When you appear to just draw your eyebrows on, they don't give you a natural look. Instead, they look boxed.  
Take an eyebrow pencil and some pomade (a gel that is the natural color of your brow and comes in many different shades ranging from light to dark) and lightly fill in your eyebrows to your liking. Follow the natural strokes of your eyebrows. 
Take a spoolie and brush your eyebrows to what you want them to be.
Step 7  
Apply some concealer that is a shade lighter than your normal skin color and your foundation. Take a damp sponge and blend this evenly across your brows. 
Step 8 
Since we are just going for a natural and basic everyday glam, you don't have to apply eyeshadow; that part is totally up to you. Just take a little mascara and give a little life to your eyelashes. 
You can contour if you would like. Contouring is just the highlighting of your check bone, temple bone, both sides of your nose, the bridge of your nose, your jaw bone and chin bone. 
Step 9 
You can bake, another term for setting your face, to even out any blemishes. Bake for about five to ten minutes. Be sure to bake the places that you have contoured by applying some setting powder. This is to prevent your makeup from creasing and easily coming off. 
Step 10 
To fully achieve the everyday look, make sure that you choose a nude color for the lips, or you can take a lip liner and apply it around the bridge of your lip and then apply your favorite lip gloss or lip stick. 
Step 11 
This is your last and final step. Add some shimmer (highlight) to the eyebone and cheekbone, then get a setting spray and spray your face to set your makeup.
Now you are ready to slay the day, anyday!
About the Contributor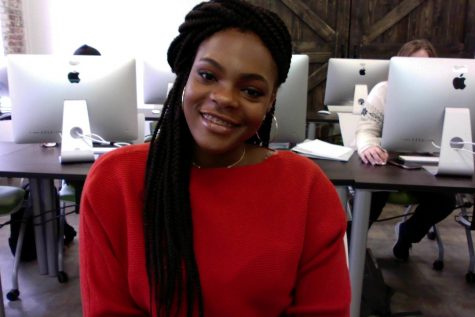 Lajuana Banger, Copy Editor
Lajuana Banger is a 23 year-old English major from Shelby, Miss. Although she isn't ready to leave DSU just yet, she knows that she must continue her...