Carson Wiseman: Pandemic Tutor
In a pre-COVID-19 world, Delta State University's Writing Center was one of the most valuable assets available to the university's students and faculty. However, when the pandemic hit in March 2020, the staff was working overtime. 
With classes fully online, DSU made the difficult decision to ship students home. Many were left scared and confused. Final papers and projects loomed in the following weeks, and all hope seemed lost.
But then, the Writing Center and its excellent staff emerged from the academic smog and announced that they would continue assisting Delta State's campus with all their writing needs.
Led by Dr. Judith Coleman, the Writing Center is a place where students can continue to refine their ideas and finalize their papers. In fact, I was able to get aid from a Writing Center tutor with my senior Capstone paper.
It is because of their help that I–along with many of my peers–was able to achieve a fantastic score on a paper that would define an entire semester of my college career.
Her Name is Carson
On the second floor of Kethley stands the Writing Center. If you happen to pass by on your way to English Comp or Spanish 101, you may just get a glimpse of Carson Wiseman sitting at the center table. Wiseman diligently keeps her appointments and works hard to ensure Delta State students and faculty submit their best work.
She lets you figure out most of what you need to fix on your own as you read your paper to her. Then, she will go alongside you as you address issues from content to syntax.
Wiseman is one of five current student staff members of the Writing Center, and her time as a tutor has experienced plenty of adversity.
She began her time as a tutor in the Spring of 2020–the semester COVID-19 hit. When the pandemic started, online tutoring became the primary source of tutoring on campus.
Lucky for Delta State, Carson and her fellow tutors are quick studies and were able to adjust and learn on the fly. 
Carson used her skills as an English Education major to tailor her style of tutoring to better fit the online format. She continues to work as a tutor this semester.
Carson claims that her time in the Writing Center has been a fantastic source of experience for her. 
She credits Dr. Coleman as the reason she works in the Writing Center: "[Dr. Coleman] convinced me that I would be a good tutor. She is just the most awesome ever [and] our weekly Zoom meetings with her are often the highlight of my week."
However, it is not just Dr. Coleman that Carson raves about. She praises the entire staff, describing them all as "incredible," and singled out new tutors Raven Runnels and Hannah Roberson for their fantastic work.
How the Tutor Tutors
Carson was excited to discuss the in-and-outs of the Writing Center and stated that she believes "any Delta State student or faculty member should use the Writing Center, especially YOU."
Wiseman describes the Writing Center as a clean, friendly and safe environment (both on campus and online) where students can find help with any of their writing needs.
The Writing Center is not just a place for English or English Education majors; it is a place where all Delta State students and faculty should come and refine their work. 
In fact, Carson encourages anyone with an aptitude for writing and helping others to consider becoming a tutor like her. It is a rewarding job that allows you to hone your own writing skills while helping others in this same pursuit.
Tips and Information from a Wisewoman
Wiseman hopes that you will make an appointment and check out the Writing Center, but if you want to do a little work on your own beforehand, she has a simple tip to help get you on the right track.
She states, "Sometimes the best way to get started [writing] is just to word-vomit all your ideas onto the page. After that, you can clean up and organize your ideas, but having the freedom to write whatever you are thinking is often a great way to get started."
In addition to this, she hopes that you are aware that when you come to the Writing Center multiple times, you can work with the same tutor more than once. This allows for a relationship to form between you and your tutor and can really aid in the overall process and quality of your appointment.
The Writing Center's hours can be found here: http://www.deltastate.edu/artsandsciences/languages-and-literature/writing-center/
For more helpful writing tips, follow the Writing Center on Twitter at DeltaStateWC, and consider using the link: https://delta.mywconline.com as a local alternative to programs like Tutor 24/7.
About the Contributor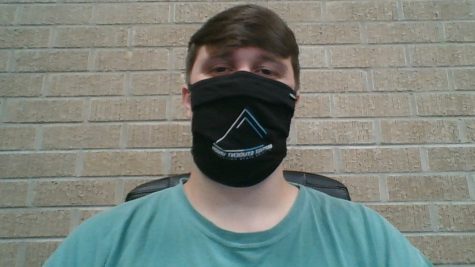 Jack Vernon, Social Media Manager
Jack Vernon is a senior at Delta State University from Southaven, Miss. He will graduate in December of 2020 with a BA in English-Philosophy. After graduating,...