Delta State Stays Open
Despite the ongoing pandemic, Delta State University has successfully remained at the forefront of innovation and attention in delivering in-person, online and hybrid classes to its students this semester instead of locking its doors. 
All over the country, Universities had to decide to open or close…  
Many universities around the country decided to not welcome students back to campus this fall out of an abundance of caution of COVID-19 as well as other financial reasons. In an act of boldness, however, DSU has remained open and committed to serving their students. 
Over the summer, universities made many arguments against reopening. Some administrations thought that the risk of turning small college towns into COVID hotspots was too great and that learning would be better continued online. Others suggested that college-aged students wouldn't be able to handle the virus responsibly in terms of adhering to social distancing measures and helping to reduce the spread of the virus. 
DSU debated opening the union, library and athletic facilities for many of the same reasons. The administration questioned whether students and facilities management would be able to stick to COVID-19 precautions without creating a dangerous situation. 
 DSU is keeping track of every case on campus
Currently (as of Oct. 20), DSU's COVID count shows that only 6 students and 1 employee are currently in isolation after testing positive for COVID-19. 
Instead of allowing the virus to spread and cause problems, DSU executed a logical approach to their handling and containment of the virus. There are temperature checks at the entry to every facility on campus which students and anyone entering must pass. 
In addition, administration has limited crowds so that only small numbers of people may sit together or study together in the library. Similarly, in the dorms on campus, there have been new rules set in place with regard to visitors and visitation procedures. These may sound like small adjustments, but they have added up to keep DSU a safe campus in the midst of COVID. 
 Overall, DSU has managed to keep campus safe.  
Delta State's reaction to the pandemic, from employees to professors and students, has been exceptional in keeping the number of positive cases low. The semester has gone ahead in a way that allows students and professors a sense of normalcy in these times, whilst also providing the support needed for any signs of COVID trouble. 
Personally, I took all my classes online this semester. As a student athlete, I felt my bubble was big enough already within athletics. However, I use the Student Union and other campus facilities regularly, which gives me a sense of connection to the campus community.
If DSU had not decided to open with regulations to ensure the safety of their students, a lot of lives would have been changed. Many students wouldn't have been able to graduate on time or work to pay for their education. Ultimately, students might have left or transferred and lost Delta State as a home forever.
About the Contributor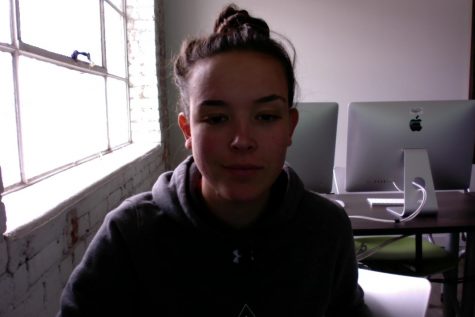 Tasha Toms, Editor-in-Chief
Senior Tasha Toms was born in London, England and raised in Dubai. She is pursuing a major in English Literature and a minor in Philosophy. Toms is a part...