The DMI's Unsung Hero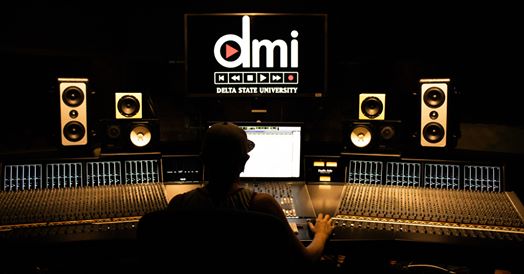 COVID-19 has impacted many things at DSU, and the bands involved with the DMI were hit especially hard. At the beginning of the semester, none of the student bands had enough members to perform. One student stepped in to save the day. 
Junior Mason Honnoll, a 20-year-old from Columbus, Miss., has a passion for music. Honnoll started playing the guitar at the age of 10, and inherited musical experience from his father, who sang gospel. Over the years, he has also picked up the banjo and mandolin.
When the Fall 2020 semester started, The DMI bands had only one student other than Honnoll. He solved this by putting flyers up around the campus saying "Musicians WANTED." Within a week, there were a dozen new people for the Delta Rox and Old School Review. 
Honnoll describes the new members as very helpful and willing to work hard. The band practices in an unconventional way, but Honnoll says it is effective. The director assigns individual pieces of a song to each band member, who then practice alone. After a week, they will practice their parts together to create a finished song.
In his free time, Honnoll enjoys more than the music that he plays in the bands. He likes to listen to Southern rock, country, gospel and blues music. 
The DMI and the entire DSU campus can thank Honnoll for the extra band members and music we may enjoy this semester. The unsung hero of the DMI isn't a student seeking praise. He is someone just like us who is willing to go above and beyond for what he loves.
You can find him on Facebook @Mason Honnoll and on Instagram @Mississippi_Mason.
About the Contributor
Ethan Burnett, Co-Editor-in-Chief
Ethan Burnett is a lifelong resident of Senatobia, Mississippi.  He is a psychology major and desires a degree in counseling.  He is a senior here at...