Reaching for the Arts: Timothy Wasylina
Imagine being in a room full of sophisticated, soulful sounds. Saxophones, pianos, violins — every instrument comes together as one. They all have something in common: unity and harmony. Music notes surround you, giving you joy and happiness. This astonishing and sensational music is being played by one of Delta State's music majors, Timothy Wasylina.
How It All Began
Wasylina was first introduced to music when he was 12 years old. His choir director gave him a sheet of music, and he instantly went home to practice. It has stuck with him ever since. "I managed to become the collaborative pianist for high school throughout all four years," Wasylina stated. 
Wasylina says that his inspiration for music comes from "the adoration and aesthetic pleasure it brings." Music has always been his center, whether composing or singing, and that is why he chose the path of becoming a music educator. His love for music is something that he would not exchange for anything in the world.
Wasylina also chose his career in music because he wants it to have an impact on people. He wants to give the world what he has — an appreciation and love for music. He explains, "My only wish is to inform students about the impact of music and what effects it has on the music that we hear today."
Music Education Is Essential
When it comes to accomplishments, Wasylina has had many outstanding experiences within the music world. When he was eighteen, he conducted an orchestra by himself, and he was also nominated for the Allie Awards, sparking his love for orchestral direction and choral education.
Wasylina is a firm believer of investing in dreams. His current dream is to work towards getting his masters in composition and to become a choral/orchestral director. "Those who wish to make a career in music must work for what they want to do in life," he says. Things do not come easy; you have to work for your dreams. 
One of the hardest things he has learned majoring in music education is the lack of appreciation for and recognition of music educators. The classes and the required workload that go along with them make sure that a student learns how to successfully teach while also using basic music skills. Taking music classes with general education classes can be overwhelming at times, and learning how to be an educator while also learning how to incorporate music can be a handful. 
Wasylina leaves some wisdom and advice for those who are considering choosing the educational path of music. He says, "You may find that studying music will hinder the appreciation and love for the art, but the outcome is worth the journey that you will take. Find something that secures your faith and love in music, so when things get tough, you will remember what made you choose music."
Remember, never give up too easily — the journey will be worth it!
About the Contributor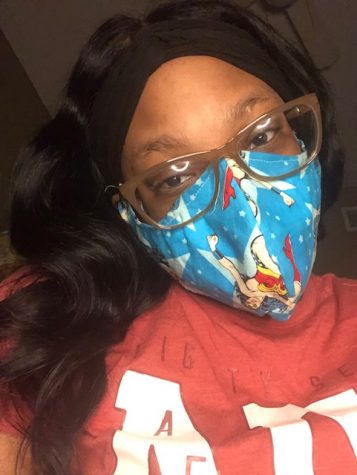 Kenesia Murphy, Social Media Manager
Kenesia Murphy is a sophomore here at Delta State, and she is from Tutwiler, Mississippi but currently resides in Southaven, Mississippi. Kenesia is an...