COVID-19: The Conspiracy Theories Behind Public Reluctance to Vaccination
The COVID-19 vaccine has slowly begun to roll out across the country, state and local municipalities among targeted groups, but so has the fear to take it. Some life-long residents of the Delta and DSU students and alumni attest to some slight drawbacks about the vaccine. 
According to epidemiologists Young and Hagan, the vaccine is "our best shot at ending the pandemic," and yet conspiracy theories about the safety of the vaccine persist. 
 "…As the virus spreads, so does the anti-vaccine movement, fueled by an amalgam of players — some who distrust politicians, others who oppose government rules, and many who believe misinformation and conspiracy theories about vaccines" (Young and Hagan, 2019). 
Community Viewpoints
Jalen Hedgewood, a student at Delta State University says, "I'm just starting school as an incoming freshman, so I think I'll be following my parents lead."  She notes that all of the discussion surrounding the subject is making her very nervous.
Jerome Petty, a professor at Mississippi Valley State University says, "I plan to take it," noting the fact of having an underlying condition. He wants to make sure he is covered. 
Petty states he has been concerned about the conspiracy theories, however. He had to push his way through his concern for his own benefit. He had a decision to make and has chosen to take a chance. 
Those who are taking the vaccine as participants of the first roll out do so with a degree of trust. Others just think there is just too much misinformation and conspiracy theories among the communities at large. People also question which vaccine to get.
Conspiracy Theories
According to Young and Hagan, conspiracy theories range from government profit over the vaccine to rumors that "Bill Gates is using it to plant microchips in people." Others believe that "the vaccine will turn people into antennas for 5G wireless technology."
Community member Jacqueline Smith is afraid of the microchips and Bill Gates using them against us. She is constantly on the internet searching for information on the virus and the vaccine.
 Even though people are starting to hear from experts, it does not ease the anxiety level.  The anti-vaccine movement is taking its toll on people. Unlike Professor Petty, his wife Cathy is opting not to take the vaccine. Mrs. Petty first wants to see "a select number of people who take the vaccine and do well afterward a set amount of time."
 Even though the vaccine holds great promise, one wonders if  those who share Mrs. Petty's opinion will ever come to trust the efficacy of the promise.
__
This article was edited on March 24, 2020. A previous version of this article misspelled the name of source Jalen Hedgewood.
About the Contributor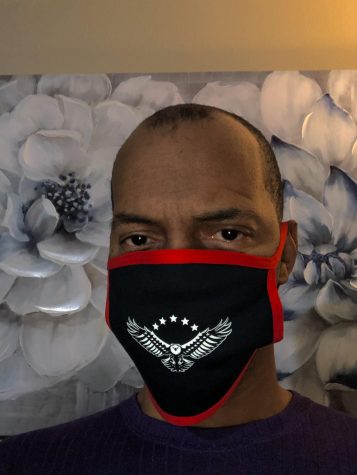 Vorris Williams, DA Journal Editor
Vorris Williams is a junior at Delta State University from Rosa, Mississippi. He graduates in 2023, with a double major in English and criminology. With...