Think Before You Tweet!
Social media influences your everyday life, whether you realize it or not. You use social media as an outlet to share your personal life with the world. However, social media has the power to determine your position within a job, so watch what you post.  
In the process of hiring, employers generally do a background check for those who they see potential in hiring. Social media gives access to all information in one's life. Everyone can see what you post, including your future boss. 
Do's and Don'ts
If you are currently employed, there are several aspects to think about when it comes to managing personal social media platforms
Even if you are thinking about entering the job market, you need to to monitor the context of the things you post. 
The article, "Social Media Do's and Don'ts Social Media Do's" gives great advice as to how to prepare your social media when hired for a job. 
DOs
Use Spellcheck

Choose Words Wisely

Post Professional and Friendly Photos/Profile Picture
DON'Ts
Use Inflammatory Content

Post Unprofessional Pictures

Share Misleading Information
Employers have the ability to hire or fire an individual based on social media posts. "Can You Get Fired Because of a Facebook Post?" states "Employees are not protected against homophobic, racist, sexist posts or posts that discriminate against religion." Therefore, it is essential to be cautious when publishing information on social media. 
Mallory Fisher, the manager of Cleveland Nutrition, states, "Social Media plays a huge role in advertising, but if employees post unprofessionally, it can backfire on the company. That can affect the upholding of one's job in my opinion."
Think Before You Tweet!
Unfortunately, what you post can always come back to bite you. Regardless of what year, day or time you make a post, people can always find it. 
Recently,  Disney fired Gina Carano from her role in "The Mandalorian" due to an inappropriate tweet. Carano expressed her opinion on politics in relation to history, which quickly backfired and affected her career.
Carano's tweet stated, "Jews were beaten in the streets, not by Nazi soldiers but by their neighbors…. even by children. Because history is edited, most people today don't realize that to get to the point where Nazi soldiers could easily round up thousands of Jews, the government first made their own neighbors hate them simply for being Jews. How is that any different from hating someone for their political views?" followed by an image. 
According to the New York Post, her tweet was described as "denigrating people based on their cultural and religious identities". 

Due to her tweet, she will not be returning to her character as Cara Dune in "The Mandalorian."
Is it Worth the Risk?
You can use the popular saying "think before you speak" when considering whether or not to post on social media. 
Although social media is a great way to socialize and engage with others, it's important to keep in mind what is worth posting! 
Essentially, using social media is a way for people to express themselves. Posting a picture on Instagram, tweeting on Twitter, or writing a status on Facebook is easy to access for anyone to see; so, it is important to be cautious when engaging with social media.
About the Contributor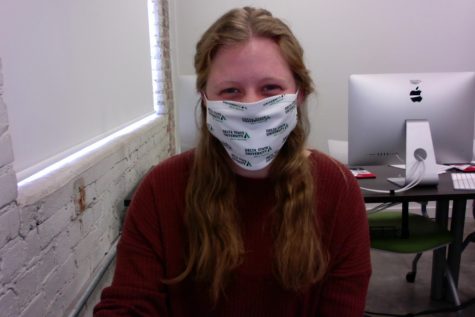 Skylar Andrews, Copy Editor
Skylar Andrews, also known as Sky or Skylar Alexis, is a junior at Delta State University where she is pursuing a degree in English Education with a minor...