You Aren't Defined by Test Scores
If you're a student of any kind, you're probably all too familiar with this scene. Picture a classroom full of strangers, timers and a blank sheet full of bubbles sitting before you. 
You sharpen the allowed amount of Number 2 pencils and take a deep breath as you prepare to tackle the dreaded standardized test, a tool that most schools use to measure the academic abilities of students. 
Admissions committees across the country use the ACT, LSAT,  MCAT, etc., to gauge whether students could be successful at their schools. However, these tests fail to measure all of the qualities of a student that aren't necessarily tested for. Even further, these tests often fail to factor in other influences that may affect a student's ability to perform well.
The Argument
For example, take the LSAT (Law School Admissions Test). Law school admissions committees let their applicants "compete" for an impressive score on an even playing field. They believe that administering an equal test to students will aid them in selecting the best applicants. Their theory is quite simple, really. In administering a standardized test, the higher-scoring students must be the smartest, right? 
The Law School Admissions Council explains that "the LSAT is designed to measure skills that are considered essential for success in law school". The LSAT consists of three sections: Reading Comprehension, Logic Games, and Logical Reasoning. 
In theory, these three sections do sound relevant to legal education. The LSAT and almost all standardized tests fail to see the student as anything other than a test score.
While there are many schools that still advocate for and use standardized testing as a necessary component for admissions, arguments such as the one provided by ASCD InService take the stance that all students should be seen as more than a set of numbers to schools. 
In fact, ASCD has compiled a list of 15 reasons why standardized tests are problematic. Some of those reasons include "standardized tests don't value creativity," "standardized tests don't value diversity," and, "standardized tests reduce the richness of human experience and human learning to a number or set of numbers."
In this reduction, students find it all too easy to define themselves by these sets of numbers. But the reality is that every student is more than a set of correctly colored bubbles. Every student holds great potential, and it can't always be measured by a test.
When it comes to learning, Rasmussen University posits that there is "no one size fits all when it comes to how [students] comprehend information." Different students learn and retain information in different ways. There are visual learners, auditory learners, hands-on learners and more. 
The Truth
So, how can one single test encompass all of these learning styles? The short answer is: it can't. 
The long answer is: one single test simply can't account for every student's learning style. It also can't serve as a fail-proof measuring tool for academic potential. 
Perhaps a student learns best audibly and earns a 4.0 GPA by studying in their own time using computer speaking programs or reading material out loud. When it comes time to take a standardized test, this student performs poorly because there is a strict silence policy during testing. While this same student has an immaculate GPA, their standardized test score doesn't reflect his or her abilities. The test failed to account for that particular learning style.
Even with an impressive GPA, most schools disregard students if their test scores are low. Joshua Craven goes so far as to suggest that, in some academic fields, a standardized test score is "nearly twice as important a factor as GPA" in school admissions decisions (LawSchooli). Clearly, schools are pushing aside many potentially great students in favor of higher scoring applicants, regardless of their potential.
It is time to be more inclusive and considerate. It is time that admissions committees start seeing past the test score to the student. 
About the Contributor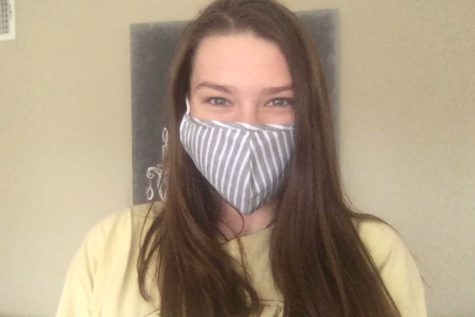 Mollie Pinion, Copy Editor
Mollie Pinion was born and raised in Greenville, Mississippi. She expresses, "I've been in the Delta my whole life." Mollie is a senior at Delta...