Days of Nothing
Xiaojie Tan (49) and her daughter planned on celebrating Tan's fifty birthday with strawberry cake on March 17, 2021. Yet, that never happened. 
Delania Ashley Yuan (33), Hyun Jung Grant (51), and Suncha Kim (69) supported children and grandchildren. Yet, they no longer can. 
Yong Ae Yue (63) got up and got back to work after losing her job to a global pandemic. She can no longer rise. 
Their plans, support and work ceased to exist on March 16, 2021. 
Robert Aaron Long (21) brought about this ending by leaving the women with bullets in their heads. All on the same day, Long purchased a firearm from Big Woods Goods and went about shooting eight people in Young's Asian Spa, Gold Spa and Aromatherapy Spa in Atlanta, Georgia. 
There Can Be No Excuses
On March 17, 2021, Cherokee County Captain Jay Baker stood and declared that March 16th was "a really bad day" for Long, and Long wanted to eliminate his "temptations." Long's self-proclaimed motive was that he had been struggling with a sex addiction and decided to get rid of the root of his tempation. 
Baker's statements sparked backlash from the Asian American and Pacific Islander (AAPI) community and broader public. Protestors saw Long's crime as a hate crime against the AAPI community because six of the victims were women of Asian descent and the targeted spas were owned by AAPI community members. 
In an interview with National Public Radio (NPR), sociologist Nancy Wang Yuen of Biola University states that Long objectified the women by labelling them as "temptations." 
She reasons, "He is the one – if he has an addiction, he has the problem. Why treat whatever fetish that he has, you know, with Asian women – why treat the women as the problem? I mean, this kind of externalization of his own issues is – it was so horrible to hear."
Long's objectification of the victims aligns with America's long history of sexualizing/fetishizing Asian women. Before the Chinese Exclusion Act of 1882, the federal legislature enacted the Page Act of 1875. It banned the entry of any perceived workers from East Asian countries or "any Oriental country." 
Yuen explains, "they thought of Chinese women as all prostitutes, right? It was a way to exclude the Chinese population. And they were successful in enacting it against women because they perceived that or they constructed that they carried venereal diseases and, actually, that they were temptations for white men." 
Due to history and continued stereotypes, Yuen and other AAPI activists hold the belief that Long acted on gender and racial biases. 
Long Is to Blame
The Federal Bureau of Investigation (FBI) defines a hate crime as a criminal offense against a person or property motivated in whole or in part by an offender's bias against a race, religion, disability, sexual orientation, ethnicity, gender, or gender identity.
Bias is defined as a tendency (known or unknown) to prefer one thing over another that prevents objectivity that influences understanding or outcomes in some way. Known or unknown, Long's "temptations" directed him to Asian owned spas.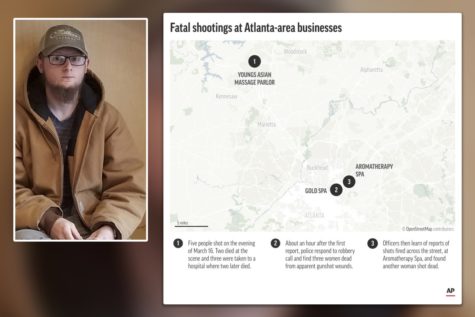 Photo credit: New York Post
Authorities have not labelled Long's crime as a hate crime. On March 18, 2021, FBI Director Christopher Wray conveyed that Long's motive remained under investigation and did not appear racially motivated.  
On March 19, 2021, The Washington Post uncovered Long's past. Long had been a devoted church member with aspirations to be a leader in the Christian church in high school. 
However, Long strayed from this dream in his adult life. During this time, Long developed his self-described sexual addiction. His parents and former roommate Tyler Bayless shared that Long sought help for his issues. 
Bayless also shed light on Long's struggle with his self-described addiction by saying, Long blamed "the pornography industry" and "he felt exploited by it, taken advantage of by it." Long desired to return to his faith, but his "temptations" were a hindrance for him in his own mind. 
At present, Long has been charged with 8 counts of murder and a charge of aggravated assult. 
On April 4, 2021, Daoyou Feng (44), a woman who came to the US to help her family escape poverty, was buried by strangers in her family's stead. 
On March 16, 2021, Robert Aaron Long took the lives of: 
Delaina Ashley Yaun, 33
Xiaojie Tan, 49
Daoyou Feng, 44
Hyun Jung Grant, 51
Soon Chung Park, 74
Suncha Kim, 69
Yong Ae Yue, 63
Elcias R Hernandez-Ortiz, 30, was the only victim to survive the shootings.
About the Contributor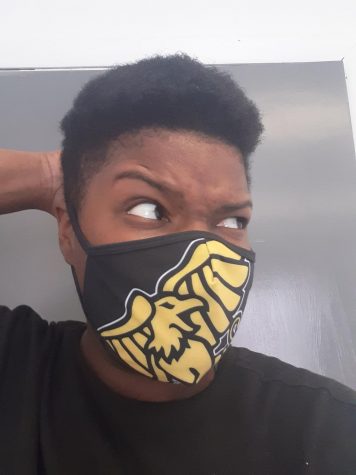 Sykina Butts, Social Media Manager
"It's important to see things outside of your own perspective, and how they affect people."

Sykina Butts recently moved to Missouri from the Cleveland...