Opinion: JC Chasez: *NSYNC's True Star
Popular 90s boy band *NSYNC consisted of 5 members: Lance Bass, Chris Kirkpatrick, Joey Fatone, JC Chasez and, most famously, Justin Timberlake. Together, the group were a mega success across the world, dominating the pop music scene. Unfortunately, like all good things, the group came to an end. *NSYNC went on hiatus during the year of 2002, which eventually led to the official disbandment.
Justin Timberlake embarked on his well known solo career, but what did that mean for the other members? Specifically, what did that mean for JC Chasez, the group's forgotten star? Excelling in vocal ability, dancing, looks, and overall charisma, why didn't JC receive the same treatment as his former bandmate? 
JT > JC
Some may argue that even though JC was talented, he didn't hold a candle to Mr. Timberlake. Justin's charming personality, clear vocals, and favored looks helped him achieve fans during his time with the group and later as a soloist. He's responsible for many popular music hits such as "Cry Me a River," "SexyBack" and "Mirrors," just to name a few. 
Unlike JC, Justin was moving forth in the music world, breaking records and cementing himself on his own, and not just a boy band member. However, those accolades don't make him better than Chasez. 
JC Reigns Supreme
The original leading man of *NSYNC, JC Chasez, was more than your average boy band member. Not only did he have the looks, he had the talent to assist. JC's voice is often regarded as the group's power vocal, which stands true, considering he leads on 98% of the group's songs.
Equipping a four-octave vocal range (JT has three), JC provides the group a powerful, soulful tone on even their cheesiest pop song. Songs such as "This I Promise You" and "That's When I'll Stop Loving You" attest to this as JC delivers some of his best vocal performances yet. More importantly, he can sing these live and still manage to sound better than the studio recording.
Dancing isn't foreign to Chasez, considering he starred on the original Mickey Mouse Club. Leading group performances, JC is often visible in the front, making it easier to witness his greatness. Performing high energy songs like "The Game Is Over" and "Tearin' Up My Heart," it's clear that he's the best out of the group (Sorry, Joey).
Also, have I mentioned that he sings live while dancing? Yeah, he sings while dancing. Not many can do that.
Bye, Bye, Bye
Despite not making it far musically post *NSYNC, JC left a lasting impression on fans and listeners all over the world. With zero promotion from Jive Records, the same of *NSYNC, JC had a hard time getting his solo voice heard. Most people had no idea that he had released music of his own, until years later. 
Even if Justin is the first person everyone thinks of when *NSYNC pops up, the real audience knows to whom to give the props. 
Ramen noodle hair and a pitched voice might captivate fangirls, but a silky voice and a mullet will prevail at the end. 
About the Contributor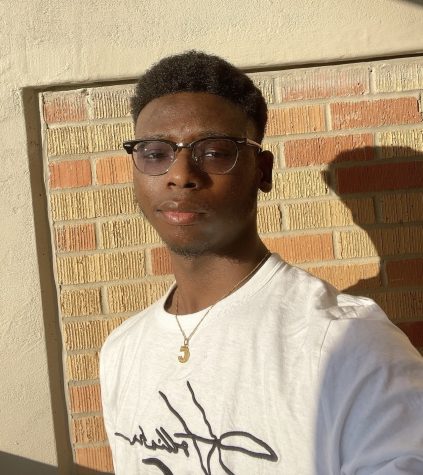 Canderrian Brown, Copy Editor
Canderrian Brown (he/him) hails from small-town Rosedale, Miss., and although he enjoys the close-knit nature of his home community, he hopes for the chance...