The After-Effects of COVID-19
How the Virus Continues to Affect the Nation's Students
Back in 2020, the United States went into major lockdown due to COVID-19. According to Bob Woodward, President Donald Trump, at the time, knew about it, but he did not heed the warning.  
This forced schools all over the country to close their doors and students transferred to virtual learning. When the schools closed, many people across the country began to fear for their lives.
Fear of the Virus in Schools
COVID-19 had a major impact on society. Many parents feared that if their primary and secondary school-aged children were in public, they would get sick from the virus. 
Parents also struggled to help their children do their schooling online. This caused a physical and mental strain on both students and parents. Students who did not have help often fell behind.
Additionally, being on lockdown, parents had a hard time maintaining their jobs and feeding their children. I heard one mom say she had to quit her job because she had no one to watch her kids to make sure they were doing their work. Some parents could not find trust-worthy people to watch their kids for them.
College Complications
"
When we transferred online, I began to fail in my classes because I began to get distracted at home. "
— Delta State student
College students suffered because of COVID-19 as well. Many students who preferred to be taught in person did not transition to online learning well.  Professors also said they had a hard time adjusting to the changes that were made at the last minute to protect everyone around them. 
Professors used Zoom meetings for classes and office hours, but not all students had laptops or reliable internet connections at home.  This was a big issue, and some students dropped out because they could not turn their assignments in on time. 
Focusing on school work during the pandemic was particularly difficult. Mentally, many parents, students and teachers struggled with making sure they were doing everything they could to be safe. And the news was still telling us the death toll was getting higher every day. 
One Delta State Univ. student said, "The transition was difficult for me because we were in a classroom setting, but when we transferred online, I began to fail in my classes because I began to get distracted at home."  
The Aftermath
While the world was on lockdown, many students and families everywhere were suffering. Despite the world today being slightly better, some students have still not returned to school. 
Many fear they will catch the virus despite the vaccines and booster shots available. Teachers still wear their masks because they still want to protect their loved ones, and students are being extra careful when choosing their classes during the semester. 
All in all, everywhere has been affected tremendously, but we are all still worried.
About the Contributor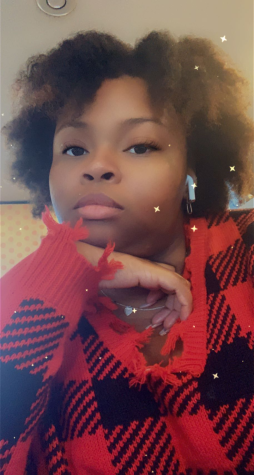 Rosie Ellis, Copy Editor
Rosie Ellis (she/her), 22, is originally from Lexington, Miss., but later moved to Greenwood, Miss. after the passing of her mother in 2016. As a high...