The Rise of Streaming and the Fall of Discs
Does Physical Media Have a Chance Against Today's Streaming Services?
There have been many types of physical media throughout the years, from VHS to LaserDisc to the most recent 4K Ultra HD discs. As technology advances, so do businesses and consumers.
Today, the rise in streaming services provide a wealth of convenience and endless titles with just the click of a button. The ever growing shift to digital services has brought about a decline of physical media.
Streaming Changes the Game
If one were to visit their local Wal-Mart, they could find a section devoted specifically to DVDs and Blu-Rays. While stores still stock new films and re-releases of older films, these sections tend to shrink more and more. 
What have these stores done with their unsold stock? Sales and generally reduced prices make them easier candidates to be sold. Bargain bins are another way of attracting sales of films that stores may not sell otherwise.
Best Buy has made the decision to phase out DVDs and Blu-rays completely in store. This seems to be another way of keeping up with the changes of the world as online shopping also becomes more prevalent.
Many larger businesses focus sales in many other departments, this now leads to independent companies and distributors to take up the role. There are countless distribution companies such as The Criterion Collection, Kino Lorber and Mill Creek Entertainment that specialize in releasing both old and new films to the public in physical formats.
New innovations are constant and always improving. Renting films was a standard practice for a long time, but Netflix's rise had changed the game significantly. With thousands of titles offered and all without the inconvenience of leaving home, many people took to it. The service's popularity outsold brick and mortar stores like Blockbuster to the point where they could no longer keep up. This certainly marked the point of change for watching movies.
Although it seems that more businesses have decided to phase out physical media formats, there are still many out there who continue selling them regularly. 2nd & Charles sell DVDs and Blu-rays both new and second hand. Many smaller stores keep the rental store tradition alive, such as The Last Blockbuster in Bend, Ore. and Videodrome in Atlanta, Ga. Numerous other thrift stores also generally keep sections devoted to films as well.
Physical Media Today
DVDs and standard Blu-rays are still being produced. However, 4K Ultra HD discs are now the newest player in the physical media realm. These new discs have brought innovations such as higher picture quality and more disc space.
Both old and new films have been steadily released over the years. However, the 4K discs' higher prices and overall little impact on the consumer market have not provided many incentives for higher sales.
The Future of Physical Media
Technological innovation is an inevitability, and changes are constantly happening. The transition from physical to digital is just another aspect of these changes. Over the years, many streaming services have emerged with varying degrees of success. This almost mirrors the many formats that have been released over time as well.
How does the future look for physical media today? While there is still a market out there for general consumers and collectors, streaming services have become much more prevalent. Their convenience allows for viewers to experience films in a way that is representative of the era and often outshine physical formats.
In short, this period in time is one of transition until one comes out on top.
About the Contributor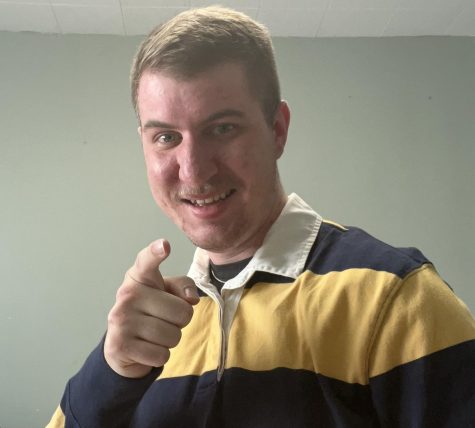 Collin Crosby, Literary Journal
Collin Crosby was born in Greenville, Miss., on August 29, 1999, but moved to Carriere, Miss., when he was an infant and remained there throughout adolescence...