Life is Good
The last seven months have been pretty crazy for me. Over the course of these past seven months, I have had more fun than I could imagine. While most of the fun has been close to home, I have drifted off to other places to have a little fun as well. From an island in Ohio to a football game in Kansas City, life has been very good to me lately.
Cedar Point
For my birthday in September, my close friends and I decided that we were going on vacation. Most people decided that they are going on vacation to Florida. Well, we're not most people. We decided we were going to attend one of the best amusement parks in the country, Cedar Point. Cedar Point is an island in Sandusky, Ohio. On that island is an amusement park that holds many records. It also has a waterpark and a beach on it. The island is special because you are able to ride some of the best roller coasters in the world, but also jet ski on Lake Erie when you need a break. The island is a fourteen hour drive from Cleveland, but it is worth every hour of the drive.
Young Dolph
In November, I was able to go see my favorite music artist, Young Dolph, perform in Memphis. This was a special moment for me, as I was able to see my favorite artist for the first time, in his hometown. Although I did not know it at the time, this would be his last live performance, as he was then gunned down in Memphis less than two weeks later. 
"
In November, I was able to go see my favorite music artist, Young Dolph, perform in Memphis.
Grizzlies
As children, we always want to show our appreciation for what our parents have done. To show my dad appreciation, I bought us tickets to watch the Lakers and Grizzlies play in Memphis. It was a great game and the environment was amazing. It was also great to see how our reactions were to being at the game, compared to watching the television broadcast. Because I wanted that feeling again, I then went to my first primetime game to watch the Grizzlies and Mavericks play in Memphis. 
Kansas City
Potentially the best experience of all was attending the AFC Championship game in January. I was able to get free field level tickets to the biggest game of the year for the Kansas City Chiefs. Being one game away from going to the Super Bowl, the Chiefs faced the Cincinnati Bengals. What made this moment special was it being the closest game to the Super Bowl. It was also in front of a sold out crowd of over 70,000 people. There were also multiple celebrities in attendance in the game like Ashanti and Tech N9ne.
The last seven months have been very enjoyable and very memorable. It wasn't all perfect, life has its ups and downs. But I have made some great memories over the last seven months.
About the Writer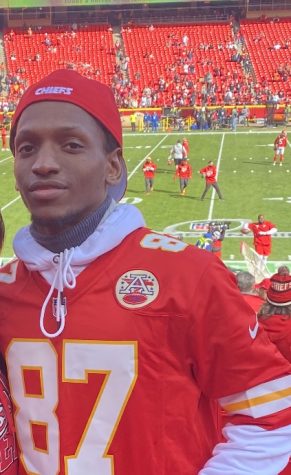 Justin Anderson, Publisher
Justin Anderson, 23, was born and raised in Greenwood, Miss. Currently majoring in interdisciplinary studies, he previously majored in English Education...