It Won't Happen Here
On Dec. 1, 2022, a post by local Facebook user Rivers Gainspoletti went viral for its description of an alleged instance of attempted human trafficking at the Cleveland Walmart. 
"I have seen men watch me. . . . Today was different," Gainspoletti recounts in her post. 
She describes how she noticed an unknown man stare at her from the end of an aisle and follow her around the store. 
The situation escalates until eventually 3 female employees arrive and stay with her, waiting for the stranger to leave. They warn her about a second man, whom she soon claims to spot passing by and staring at her. 
Finally, her husband arrives and picks her up, allowing her to safely return home.
"
"I felt that I should write this for people who question if it's real or say it won't happen in Cleveland. Well, it does." 
— Gainspoletti
The post left people across campus and the city as a whole wondering—just how safe is Cleveland, Miss.? 
Crime in the Delta
According to NeighborhoodScouts.com, Cleveland has an overall crime rate of 55 per 1000 residents, one of the highest for U.S. cities around its size (estimated 10,909 as of July 2021). That's approximately 5.5 percent of Cleveland's population, or around 600 people. 
Additionally, they report that a person's chance of becoming a victim to a violent crime is 1 in 110—one of the highest rates of any U.S. city, regardless of size. Such crimes include "rape, murder and non-negligent manslaughter, armed robbery, and aggravated assault, including assault with a deadly weapon." 
Furthermore, the odds of being victim to a property crime—including "burglary, larceny over fifty dollars, motor vehicle theft, and arson"—are 46 per 1000 residents. The odds for motor vehicle theft specifically climb as high as 1 in 188, "one of the highest motor vehicle theft rates in the nation." 
Despite its size, Cleveland, Miss., outranks even large cities in terms of violent crimes and property crimes. As for crime in general, it outpaces many similarly-sized cities. 
Mississippi At Large 
Journalist Steve Peters writes for "24/7 Wall Street" that Mississippi has an overall crime rate of 2,657 per 100,000 residents. For comparison, the average crime rate across the U.S. is 2,489 per 100,000, which is 6 percent lower than that of Mississippi. 
According to safety and security expert Alina Bradford, 75 percent of surveyed Mississipians indicated that they felt the state's crime rate was rising. 45 percent stated they "had high levels of concern daily [about crime]." 
Morgan Raper, a senior at Delta State and lifelong resident of Cleveland, experiences some of these concerns herself. 
"I'm more worried than I have been in the past couple of years, especially with social media showing new ways on how things can happen to the point it almost feels suffocating," Raper said. 
Are Mississippians just paranoid, or do they have a point? Well, per Bradford, while violent crime rates have risen from 2.6 to 2.9 per 1,000 residents, property crimes have decreased by 11 percent. However, Mississippi's property crime rate is still higher than the national average. 14 percent of survey respondents reported having some experience with gun violence in the past year, "nearly double the amount from the previous year." 
Bradford lists the following as the 10 safest cities in Mississippi: Petal, Brandon, Hernando, Clinton, Long Beach, Ocean Springs, Bay St. Louis, Oxford, Richland and Horn Lake. 
"
Human Trafficking takes place in cities and towns throughout Mississippi and is one of the fastest growing crimes in our state.
— Mississippi Attorney General Lynn Fitch
Back to the Beginning 
None of these statistics specifically address trafficking, so how prevalent of a threat is it here? 
Looking at data from the National Human Trafficking Hotline's website, Mississippi's unique trafficking hotline received 543 "signals," or instances of communication, in 2021. 97 signals came from human trafficking victims or survivors. Additionally, the Hotline identifies 233 Mississippi trafficking cases from 2021, which resulted in a total of 316 victims.
218 cases were sex-related, 9 were labor-related and 3 were sex and labor related. Victims and survivors included 188 females, 32 males, 50 adults and 173 minors. 
More recently, 26-year-old Darielle Davon Sparks and 62-year-old John Edward Massengill were arrested for human trafficking in August 2022. The Mississippi Bureau of Investigation led an undercover trafficking operation in Olive Branch, Miss., on August 18 which led to the arrests; they also identified 4 victims. Massengill specifically was charged with "human trafficking of a minor and child exploitation." 
Mississippi Attorney General Lynn Fitch writes, "Human Trafficking takes place in cities and towns throughout Mississippi and is one of the fastest growing crimes in our state."
What to Do?
For those with concerns about human trafficking in Mississippi, Fitch offers the following list of potential contacts:
Mississippi Human Trafficking Coordinator

(601-987-1671 or

[email protected]

)

Mississippi Child Abuse Hotline

(800-222-8000)

National Human Trafficking Headline

(888-373-7888)
About the Contributor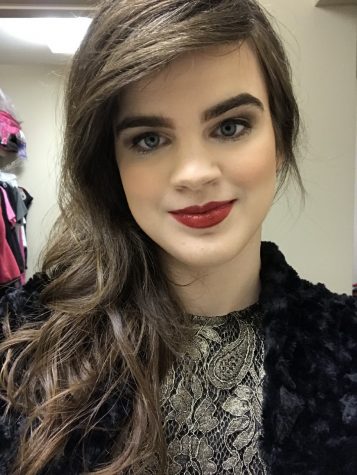 Kelly Foster, Editor-in-Chief
Kelly Foster has lived in Flowood, Miss., ever since her family moved there from Brandon, Miss., when she was 15 years old. She enjoys going to restaurants,...