Who 'Gave 'Em Hell'?: The Legacy of Lusia Harris
"Most of the time she wouldn't say anything. She would just open up her jacket, and it said, 'give 'em hell.'" – Lusia Harris
Lusia Harris was born in small town Minter City, Miss., in 1955. According to Andrew Maraniss, author of "Inaugural Ballers," life wasn't always easy for young Harris.
Growing to a height of 6 feet, 3 inches, she was often teased by her peers. They would say that she was "long and tall." However, she would find out that being "long and tall" wasn't a bad thing at all.
How It All Began
The Oscar-nominated documentary  "The Queen of Basketball" chronicles Harris' life.
As the daughter of sharecroppers and the 10th child out of 11 siblings, Harris recalled not having everything but not wanting for anything. Children gathered at her childhood home to play basketball because they had a hoop.
During childhood, she would stay up at night with a quilt covering her head and the TV to watch basketball players such as Bill Russel, Wilt Chamberlain and Oscar Robinson, who was her favorite. 
In the film, Harris is seen saying, "I wanted to grow up and have my own family and shoot that ball just like they would shoot it." 
She used her height as an asset when she began playing high school basketball, even though she didn't have the skills initially. She worked to develop her craft, and it eventually came naturally to her, she recalls in the documentary.
In one game she scored 40 points. In the film, she humbly chuckles and says, "Their whole team had not scored forty points."
Her height and skills would pivot her into becoming a legendary female basketball player. 
Long and Tall and That's NOT All 
After taking ownership of her height, she became the woman we know today as Lusia "Lucy," the Queen of Basketball, Harris.
Ready to continue playing basketball after much success on the court at a pre-collegiate level, she became interested in attending Alcorn State University, a historically black university. However, Alcorn did not have a basketball program for women. Therefore, the quest to find a college to attend commenced again. 
In 1972, Title IX was passed, establishing gender equality–what was provided for males would have to be provided to women. Not long afterwards, Delta State University developed a women's basketball team under the direction of Margaret Wade.
Harris attended Delta State, became a Lady Statesmen and wore the number 45 proudly on her jersey.  
Lusia Harris Gave 'Em Hell 
There's no rule stating that women can't compete in the NBA. It's all about overcoming societal perceptions, expectations, limitations, barriers, prejudices and the line of color and gender.
Harris did just that.
She led the Lady Statesmen to three championships, scored the first points in the history of Olympics women's basketball, won a 1976 Olympic silver medal, was the first black woman inducted into the Naismith Basketball Hall of Fame and became the first and only woman to be officially drafted by the NBA.
Harris was 137th draft pick for the New Orleans Jazz in 1977. She turned down the offer to play in the NBA and chose to make a life for herself raising her children and coaching basketball in schools.
"Maybe the world would have known my name if I kept playing," Harris says in the documentary. "But I didn't, so I don't speculate."
Harris began a coaching position at a high school, married her high school sweetheart and had several children. She transitioned from Earth on Jan. 18th, 2022, at 66 years of age.
The Queen of Basketball
"
However, not all pioneers are commemorated in the same manner. Harris does not have a building named after her, banners with her name on it or a monument commemorating her on Delta State's campus.
Margaret Wade is esteemed and commemorated visibly around Delta State's campus for her dedication, boldness and success facilitating the Lady Statesmen for 41 years. She put together a stellar team of talented women.
However, not all pioneers are commemorated in the same manner. Harris does not have a building named after her, banners with her name on it or a monument commemorating her on Delta State's campus.
Without the aesthetics of stone and posters, the truth remains that Harris is a legend. A true pioneer in the evolution of basketball, her excellence, skill set and legacy set her apart from the rest.
She left behind stats such as the following at Delta State: MVP of the AIAW national title with 32 points and 18 rebounds, total career points average 2,981, member of the USA Olympic Team 1976, Mississippi Sports Person of the Year 1976, Hanes Under all MVP (USA) 1977, Broderick Cup Winner (Most Outstanding Women's Collegiate Athlete 1977) and played for Houston Angels in 1980.
We salute the Queen of Basketball, Lusia Harris.
About the Contributor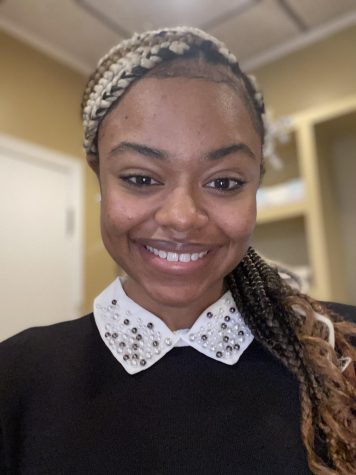 Jamelia Mason, Publisher
Jamelia Mason, a business administration and English creative writing major, is passionate about building bridges connecting people from various backgrounds,...