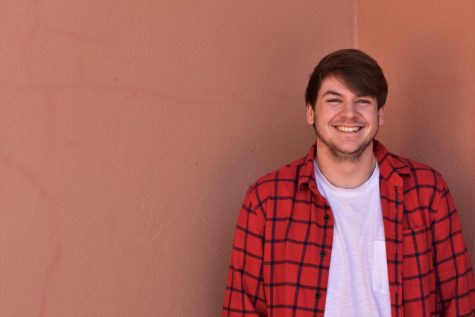 A native of Senatobia, Miss.,
Eli Inman
is a junior at Delta State University. Eli started off as a biology major, but decided to study English Education after having two really great English professors at his community college. He is a member of Phi Theta Kappa and was drawn to Delta State because of its well-known reputation as a teachers' college. On campus, Eli is a tutor in the Academic Support Lab and the Writing Center. During his time working on
The Delta Statement
, Eli hopes to improve his research skills and learn more about Delta State and Cleveland in general. After graduating college, he plans to pursue a MA in English so he can teach at a college.
- bio by Carson Wiseman
Eli Inman, Copy Editor
Apr 23, 2019

Satire: World War Borderlands 3

(Story)

Apr 10, 2019

Stress of Student Life

(Story)

Apr 10, 2019

The Cryptocurrency Phenomenon

(Story)

Apr 10, 2019

Socialization in the Online World

(Story)

Mar 26, 2019

Expansive Graduate Opportunities Offered by Delta State University

(Story)

Mar 16, 2019

Mississippi's Professional Theatre Aims to Keep the Culture of the State Alive on The Stage

(Story)