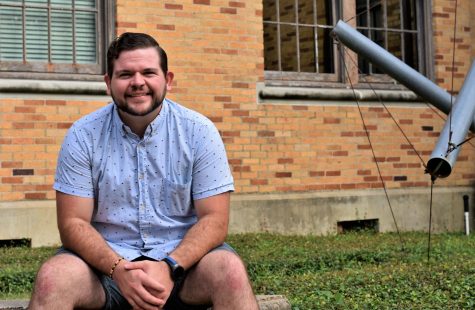 A native of Kosciusko, Mississippi,
Jonathan Boles
moved to Cleveland after recently getting married to his wife, Kelli. He is a junior transfer from Holmes Community College located in Goodman, Ms, which is located roughly an hour and a half from Delta State. Jonathan's academics and best friend, who also attends DSU, are what lead him to further his education in the Delta. After DSU, Jonathan plans to attend seminary where he will pursue a masters degree in theology.
As a non-traditional student, Jonathan has hopes of contributing something new to the publication with already having experienced several full-time jobs in the early stages of his youthfulness, something not many other students have experienced yet. In his free time, Jonathan enjoys hanging out with his wife, watching the well renown NBC comedy "Parks and Rec," and playing the guitar. His favorite genres of music are Blues, Gospel, and little Rhythm and Blues as well. Jonathan is not yet involved in any clubs around campus, but he hopes to plug into several different local ministries.
- Bio by Jasmine McGill
Jonathan Boles, Photography
Oct 07, 2018

Recurring Wreckage: Hurricanes Continue to be One of the Deadliest Threats to Americans

(Story)

Oct 02, 2018

Italy: Not the Wonderland You Thought

(Story)