DSU Works to Improve Campus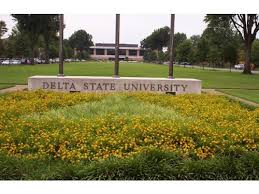 There is always room for improvement when it comes to anything. Delta State University has completed some major improvements within the year such as the reconstruction of the roads and pedestrian crossings. Cleveland Hall, a girls' dormitory, is under reconstruction this semester; there will be new bathrooms installed for each room. Delta State has made a few changes to meet the standards of students living and construction wise, but according to Leslie Phillips, a junior attending Delta State, that is only where the improvement is seen.
"Nothing else is really being improved or being worked on," she said. "I believe they're only reconstructing the bathrooms in Cleveland Hall to raise the price for it. That's really what they have been improving on, prices. Everything has risen. It's ridiculous."
There has been numerous complaints about the campus being boring. Some believe the events and entertainment available should go through a reconstruction process as well, despite the number of events hosted at Delta State.
"I personally don't believe that Delta State is boring," freshman Brandon Jackson said. "They always have events; people just don't go to them."
Several campus organizations have hosted plenty of events for students to attend for free such as LaserTron, water related activities, a foam Party, an ice cream social, movie viewings, and much more. The Office of Student Affairs recently hosted a Halloween "Boo Bash."
There are lecture series to attend from special guest speakers, art exhibits located in the Fielding Wright Art Center, museum exhibits located in the Capps Archive and Museum, Gender and Sexuality Alliance hosted LGBTQ films. These all add to the list of on-campus events.
According to Student Affairs, hosting and coming up events is not a problem it's the participation levels that makes things a little more difficult. "I believe that our delivery of the events is not effective," Vernell Bennet, Vice President of Student Affairs, stated. "Most students tell us that they did not know about the events at all. From now on, we post flyers all over campus, in dormitories, the union, the cafeteria, and the class halls. We make sure events are posted on Delta State's website and social media as well."
Overall, Delta State is working to improve.
About the Contributor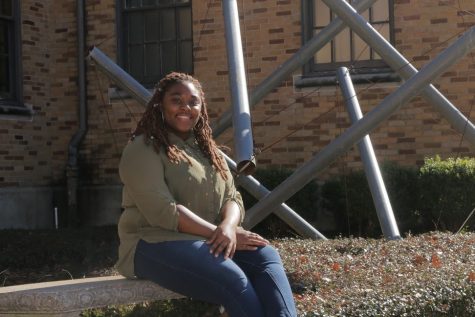 Penny Bedford, Staff Writer
Penny grew up in Tunica, Miss., a town whose underfunded education system spurred her to be the go-getter and self-starter she is today. After graduating...