Mississippi State Flag
Delta State University has become the last public university in Mississippi to permanently lower the state flag as of November 3rd, 2016.
After thrusting Delta State into a controversial national spotlight, the school administration has decided that the current flag does not represent the school's values. This decision stems from other Miss. universities (Alcorn State, University of Mississippi, Jackson State, etc.) making the effort to also take the state flag down after much opposition from students and faculty.
However, this is far from a surprise to anyone. The school and it's students have been discussing the highly disputed matter for over a year now.
A statement from Delta State's President, Bill Laforge, said that "The objectionable portion of the state flag — the stars and bars — presents a polarizing symbol that is a barrier to progress and improved understanding of our state, our university, and our people… We believe that continuing to fly the state flag — with its divisive symbol that sends a confusing message, at best, and that has increasingly become a distraction to our mission — is contrary to our core values and to an accurate understanding of who we are and what we stand for as a university."
Laforge also called for Mississippi's government to take action and he expressed his willingness to fly the state flag again if it is redesigned.
"Delta State's decision to take down the Mississippi flag signals this university's opposition to the design of the current flag, and sends the message to our state leadership that the time for a new, unifying state flag is long overdue," he said. "We look forward to raising a state flag that will represent the New Mississippi.  However, until that new flag becomes available, and as an added measure of respect for the state, Delta State will fly the state's bicentennial banner that was recently unveiled by the Mississippi Economic Council"
The school's decision will have a profound effect in many ways. Not only will it break down racial barriers that may have secluded some of the student population, but it also removes the NCAA sanctioned ban on hosting championships.
Undoubtedly, there will be some people who are opposed to this symbolic act, but the end goal of the university is to unite the students and pave new roads of progress.
Best put in Laforge's words: "[Delta State] is working to help shape the New Mississippi".
About the Contributor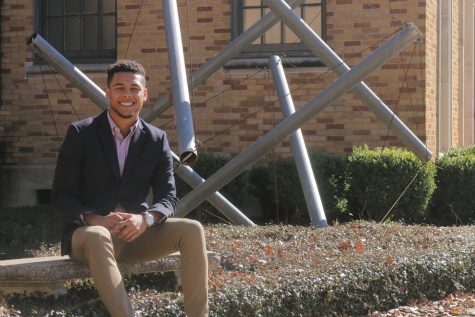 Nick Houston, Editor-in-Chief
Nick Houston is a Senior English major from Slidell, Louisiana. This is Nick's second year on the Delta Statement staff. A part from school, Nick is in...