DSU Presents SADD to YOU
SADD, which stands for Students Against Destructive Decisions, is a potentially new student
organization at Delta State University. SADD is a national group that was founded by Robert
Anastas in 1981. Their mission is to help teenagers and young adults deal with issues such as
drug use, underage drinking, drunk driving, and suicide. There are SADD chapters in nearly
10,000 high schools and colleges, which might include Delta State in the near future.
SADD Advisor and Director of Career Services Davlon Miller stated that SADD was originally
brought up by a concerned student: "Over the years, we have had several incidents of drunk
driving and some other things that could have been prevented if there was more education
around and instructive decision making."
The interest meeting for SADD will be held Thursday, Jan. 19. The meeting will be held to
ensure there is enough student interest for the university to recognize SADD as a student
organization.
According to Miller, it takes quite a few steps for a group to be recognized by the university: "It
takes some individuals writing a constitution and bylaws and for people to be appointed or
elected in positions," Miller explained. After the university reviews the number of individuals
interested in the group, and all the paperwork is completed and accurate, SADD will officially
become a Delta State organization.
"I have heard quite a few people that are interested, so we should have enough [participants to be
recognized by the university]," Miller stated.
The goals for this upcoming organization are to instill leadership qualities in students and to help
students comfortably confront challenges and situations. Since SADD will be a student
organization, it is ultimately up to the students to decide future events and programs.
"I know that some ideas have been tossed around, but this organization is really about you [all]
and what ideas you have," Miller began. "I know that some of the students want to discuss
depression, suicide, and public intoxication. Overall, student organizations are put in to place
to…empower you…"
Miller believes SADD will be a successful organization and looks forward to advising future
meetings and events.
If you want to find out more information about Students Against Destructive Decisions visit
www.sadd.org or contact Organization Advisor Miller at [email protected].
About the Writer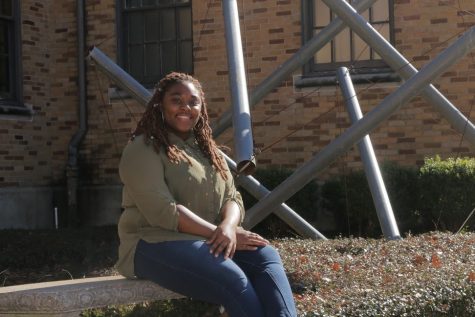 Penny Bedford, Staff Writer
Penny grew up in Tunica, Miss., a town whose underfunded education system spurred her to be the go-getter and self-starter she is today. After graduating...