The Polls are in: Spring or Fall Semester?
Delta State students were asked which semester they liked better and why. In this poll, many students preferred the fall semester and these are their reasons.
Katie Tippins, a junior in the Elementary Education Program said: "I like [the] fall semester better because it's a new school year and, essentially, a fresh start. Going back to school after having [a whole] semester off can be rough, but there's still an element of excitement that comes along with it…I don't think you get during spring semester."
Other students agreed and said they liked meeting all the new faces who come along with the warmer weather. "Fall semester is by far my favorite." Caitlen Barron, a Vocal Music Education major explained: "I love meeting the new transfers and freshmen and seeing my friends after [summer break]. Probably one of the highlights of [the] fall semesters [are] going to football games. The people, the atmosphere, and the love of the game all join together to make fall semester the best!"
There were also some students who preferred the spring semester, too. Sarah Mumme, sophomore and a part of the Cross Country team, likes the spring over the fall semester. "I'm always in a better mood. I'm not as busy since it's not in Cross Country season so I'm able to attend events…[for] both athletic and…[other] organizations."
Sarah loves basketball season, which falls in the spring semester and frequently attends the games. She also loves going to the Wesley, a campus ministry that offers many activities for students throughout the week. Sarah also commented on the fact the weather is more pleasant for her during the spring, too.
This semester will be filled with many different types of sporting events that students can go to as well as different things going on in the BPAC. Hannah Hanberry, a senior Nursing student, is excited about the movie series that is being shown in the BPAC this semester: "I saw a flyer for it in my dorm! They have a great line up!"
Before students know it, Spring Break will be on the horizon and for some, this will be their last semester here at Delta State. Many seniors are looking forward to the end of the semester for when they graduate in May, but are saddened by the bittersweet goodbyes that accompany this new chapter of their life.
Although most students would agree they aren't thrilled about starting school again this semester, there are many events and activities students are looking forward to in the spring.
About the Contributor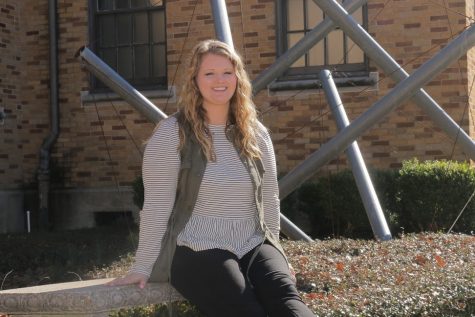 Kendall Morrow, Staff Writer
Kendall is a Senior at Delta State. She will be graduating in May with her Bachelor's in English. Kendall plans to get her Masters in English as a Second...