Write Your Way to Better Papers
Delta State University's Writing Center is a place students can get help with any writing assignment for any class. Located on the second floor of Kethley beside the Language and Literature office in room 201, it is a peer review service provided for students by Delta State. The Writing Center staff is led by Drs. Susan Allen Ford and Judith Coleman.
The Delta Statement talked to Jess Bennett, who is a senior double major in English and history, and asked him a couple of questions about the Writing Center. Bennett said this is his second year working in the Writing Center.
"The object of the Writing Center is to provide service to students who are uncertain about their writing, but not so much to check their grammar rather to check the content of their papers," Bennett said.
He discussed the difference between what the Writing Center calls higher order concerns and lower order concerns. Examples of higher order concerns are thesis statements, the flow of the paper, and the organization. These are usually what Writing Center tutors are most concerned about. Lower order concerns include checking for grammatical errors.
When visiting the Writing Center, students should expect for a session to last 20 or 30 minutes. First, tutors ask the student to explain the assignment to get a sense of what the paper should be about. Then, they ask the students to read their paper aloud and ask questions pertaining to higher order concerns.
"Essentially, we are asking the students if they think they've gotten their point across," Bennett reported.
Students should come with either a hard or an electronic copy of the assignment information so the tutors can know what the professor is expecting from students. They should also bring a hard copy of what they have done so far. Bennett and the Writing Center staff want students to come in with an open frame of mind. The tutors are there to help, not to judge papers or students.
If students visit the Writing Center six times within the semester, not only will their writing process improve, but they can also receive an hour credit of applied writing to go on their transcript.
The Writing Center is open Mon. through Thurs., 9 a.m. to 12 p.m. as well as 1 p.m. to 3:30 p.m. On Friday it is open from 9 a.m. to 12 p.m. There is also a Writing Center outpost on Foundation Hall's third floor Study Lounge, which is open Sun. and Thurs., from 7 p.m. to 9 p.m., and Tues., from 8 p.m. to 10 p.m.
About the Contributor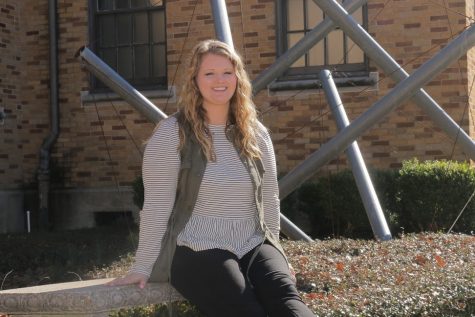 Kendall Morrow, Staff Writer
Kendall is a Senior at Delta State. She will be graduating in May with her Bachelor's in English. Kendall plans to get her Masters in English as a Second...