UPC Wants YOU
On Friday, Feb. 3, 2017, the Union Program Council showed Disney's Moana in the BPAC Recital Hall. The Delta Statement talked to Jeanna Wilkes and asked her a few questions about the UPC such as what they do and how students can get involved.
The Union Program Council (UPC) is a student organization that coordinates and hosts programs and events for DSU students free of charge. Students only need their okra card to be able to attend any event sponsored by the UPC. There are currently 30 UPC members and six Chairmen who assist leading this organization.
When asked how this is free for students, yet they have a budget to put on many events throughout the semester, Wilkes reported, "The 'Student Activity Fee' paid by all students makes up the budget that UPC uses to bring in programs."
Students, whether they realize it or not, have access to events such as the movie series hosted in the BPAC recital hall along with others through their okra card.
The UPC has hosted a movie series in the BPAC recital hall for many years now Wilkes explained. This semester was not the first, and will probably not be the last that students can go to a movie series.
"The event will most likely happen again next year," Wilkes explained.
In fall 2016, the UPC was able to show Jason Bourne, Barbershop: The Next Cut, and Hocus Pocus to DSU. In years prior UPC has hosted Selma, Thor, The Avengers, and others.
Although the UPC has already shown some of their movies for the movie series this semester, students still have a chance to catch other showings throughout the rest of this semester.
The line up includes:
Feb. 14—Loving (Valentine's Day and Black History Month)
March 3—A League of Their Own (Women's History Month)
March 42—Collateral Beauty
April 21—Wall-E (Earth Day)
Students can learn more about UPC at http://www.deltastate.edu/student-life/student-life-2/union-program-council/. For students that have suggestions, there is a suggestion box located on this website. Any ideas are welcome. Towards the end of the semester students will be able to apply to be a part of the UPC for next year.
In order to stay up-to-date on campus events and participate in campus activities, Wilkes strongly encourages students to follow the Office of Student Life on Instagram, Facebook, and Twitter: @DSUStudentLife (Insta and FB) and @DSU_StudentLife (Twitter).
About the Contributor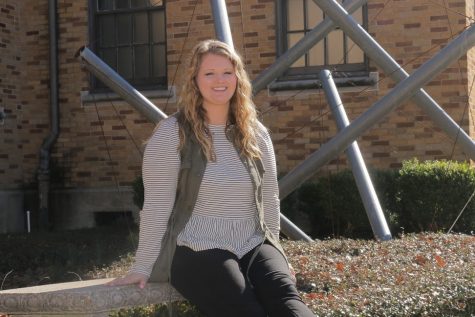 Kendall Morrow, Staff Writer
Kendall is a Senior at Delta State. She will be graduating in May with her Bachelor's in English. Kendall plans to get her Masters in English as a Second...