Weirdos Unite
"We are the Delta State Weirdo Chess Club, but [we are] more than just a chess club. We're a bunch of young individuals…weird individuals…trying to use our inability to 'fit in' [to] make us STAND OUT. Not just in the world of chess, but in the life we live everyday as well."
Weirdo Chess Club Facebook Page
The Weirdo Chess and Checkers Club (WCCC) is officially open for business! Now that is about to be recognized as a Delta State University student organization, the club looks forward to a semester of gaming, learning, and fellowshipping under the direction of its advisor, Dr. Tomeka Harbin, and its officer team: President RJ Fitz, Vice President Isabel Rubio, Secretary Thomas Dabney, Treasurer Jayquon Wright, Public Relations Officer Kenrick Maxwell, and Community Outreach Officer William Michael Neal.
The club takes its name from self-proclaimed "Weirdo Reggie," otherwise known as junior Reginald Taylor, who co-founded the club with sophomore Catherine Crocce last semester. The two desired an organization where everyone had a place and didn't need to fear judgement or ostracization for any reason. By fostering competitiveness, good sportsmanship, and confidence in oneself, WCCC still holds fast to these founding principles with chess and checkers as its mediums.
"The mission of the chess [and checkers] club is to alleviate exclusion," Taylor said, "to offer students a place where they feel like they belong––they're not judged––and the opportunity for them to grow."
With that in mind, everyone––students, faculty, staff, and community members––is welcome in the WCCC, even if he or she doesn't know how to play. The club boasts experienced gamers who are eager to help, whether that means explaining the difference between a pawn and a bishop or discussing the advantages and disadvantages of the Alekhine defence. In fact, Vice President Rubio captained a team into the Illinois state championships three different times. New players, therefore, need not let their lack of experience keep them from participating.
Currently, the club meets every Wednesday at 7 p.m. in Union 306A. There, they watch movies, discuss game strategies, apply those strategies to real life situations, and enjoy each other's company and skills while playing. However, WCCC isn't limited to the board. Community outreach holds a special place in its co-founders' hearts, so, thanks to Community Outreach Officer Neal, plans are pending to partner with Cleveland's schools to teach local children how to play.
When asked what impact she thought the club would have on students, both on and off-campus, Co-Founder Crocce didn't hesitate to say, "Motivation."  She explained how so many people enjoyed activities like chess but didn't have the courage to do something about it, and that a club like WCCC could show them it's okay to go after their dreams.
You, too, can "STAND OUT" with the Weirdo Chess and Checkers Club.  For more information, contact an officer or visit the club's Facebook page, "Weirdo Chess Club."
About the Contributor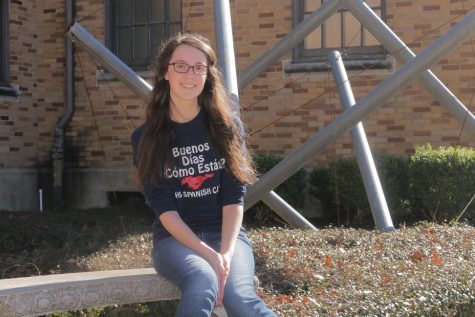 Rachel Red, Staff Writer
Rachel is a freshman majoring in English Education with the hopes of being a high school English teacher. She is from Sarah, Miss. and is involved in...