Check Out the Wiley Planetarium
The Roy L. and Clara Belle Wiley Planetarium, originally built in 1976, has been newly renovated and reopened to students and the public as of Oct., 2016. Located at the end of the Caylor-White-Walters complex, the planetarium now houses a dual 3-D Digistar 5 digital projector system. The planetarium, which is currently the only planetarium associated with a university or college campus in Miss., is used for astronomy classes and often hosts special programs for students, the general public, and surrounding schools.
According to Director Dr. Adam Johanson, the Wiley Planetarium had a steady flow of grade school groups attending the planetarium for special presentations with some groups traveling from up to two hours away. However,word out about the planetarium has taken time to spread on campus: "We are investigating more ways to get the students involved," Johanson said.
In the spirit of Valentine's Day, the planetarium hosted a two-day event dedicated to lovers. For $20 a couple, "A Night Under The Stars" included a 3-D showing, dessert, and a keepsake photo. "The turnout was less than we anticipated, but we're looking forward to hosting more events similar to this one that will reach more people," Johanson stated.
Robot Explorers was shown on Thurs. Feb. 17 at 6 p.m. and 7 p.m., and there will be more showings within the next few months. Shows cost $7 for the general public and $5 for children, seniors, and Okra Card holders, and current Delta State students receive a discount that amounts to $2 off the original price of shows.
Be sure to check them out, and if you have any questions or concerns visit www.deltastate.edu/planetarium or email [email protected].
About the Contributor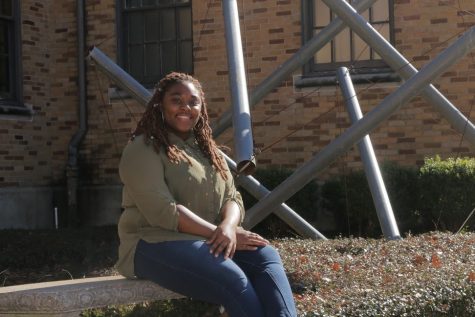 Penny Bedford, Staff Writer
Penny grew up in Tunica, Miss., a town whose underfunded education system spurred her to be the go-getter and self-starter she is today. After graduating...